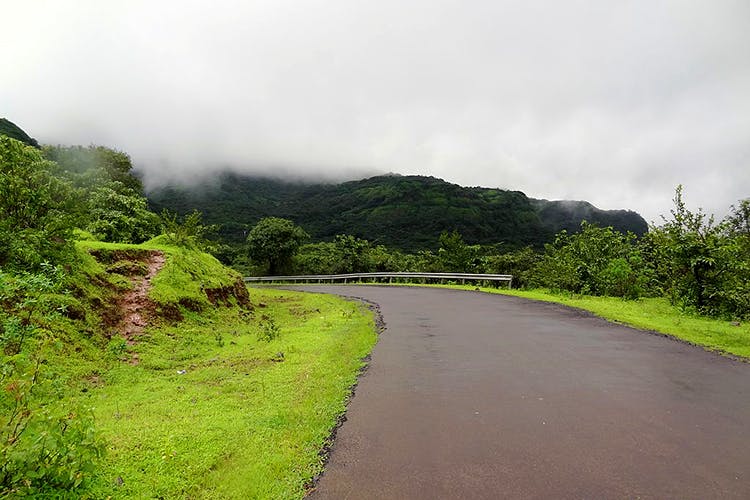 Pack Your Bags & Head Out To These Monsoon Getaways Near Hyderabad
For some, monsoon time is beautiful. Everything is greener than usual. Sometimes, a hot cup of coffee and a book are good companions to have on a rainy day but are you tired of the noisy city and blocked roads? Here are some places you can escape, this monsoon.
Kuntala Falls
An enchanting waterfall in the middle of the Sahyadri mountain range, it is one of the highest waterfalls in Telangana. Although the uncertainty of water release from the Kadam Reservoir makes it slightly dangerous, it is a good weekend getaway place as the best seasons to visit the waterfalls are Monsoon and post-monsoon times.
Distance from Hyderabad: 260KM
Bidar
Bidar is one of the most popular heritage sites located close to Hyderabad. It has immense historical importance and is known for its unique Bidri handicraft products. The rainy season is the best time to visit Bidar as the historical monuments here, which date back to the 15th century look fresh and green.
Distance from Hyderabad: 140KM
Badami, Aihole & Pattadakal
If you're looking at a long weekend, then Badami, Aihole, and Pattadakal are popular monsoon getaways from Hyderabad can be visited together. These places are considered cradles for South Indian Temple architecture and have some of the most complex structures. Badami offers some insane views in the monsoon.
Distance from Hyderabad: 400KM
Ananthagiri Hills
A small and beautiful hill station located in Vikarabad, Anantagiri Hills is already a famous destination for a day trip from Hyderabad. The forest here is one of the densest areas in Ranga Reddy district and is the birthplace of the Musi river, which flows through Hyderabad. Though you cannot trek here during the monsoon due to safety reasons, you can definitely head here for some quiet and good views.
Distance from Hyderabad: 79KM
Pocharam Dam & Sanctuary
Situated in Medak District of Telangana, this is an ideal place to visit during the monsoon. It was known to be a former hunting ground for the Nizams of Hyderabad and the sanctuary is the homeland for many species of animals and birds. Boating is available here, but not advisable during the monsoon.
Distance from Hyderabad: 109 KM
Tamhini Ghat
Known as a popular monsoon getaway, Tamhini Ghat is a mountain passage located just two hours away from Pune. A trip to Tamhini Ghat legit reminds you of those picture books from school. Remember all those dark greenish mountains and cascading waterfalls? Yup, Tamhini Ghat is all that and more. Say hello to misty mountains and don't you forget to capture those waterfalls on your way. The clouds are so low that you can picture yourself driving (and dashing) into the clouds.
Distance from Hyderabad:
612KM
Hampi
Hampi in Karnataka is for the adventurer in you. This temple town immerses you in its 7th-century temples and ruins, but there's a lot more you can do here. The best way to explore Hampi is through a bike or cycling, which you can easily rent. Take a ferry and ride on the Tungabhadra river or get a flavour of how locals travel by going on a coracle ride. Also known for its food and little cafes, we urge you to try the meals at Mango Tree. Be sure to spend a night at the Hippie Island for a rather laid back evening.
Distance from Hyderabad: 383KM
Ask Ananya a question