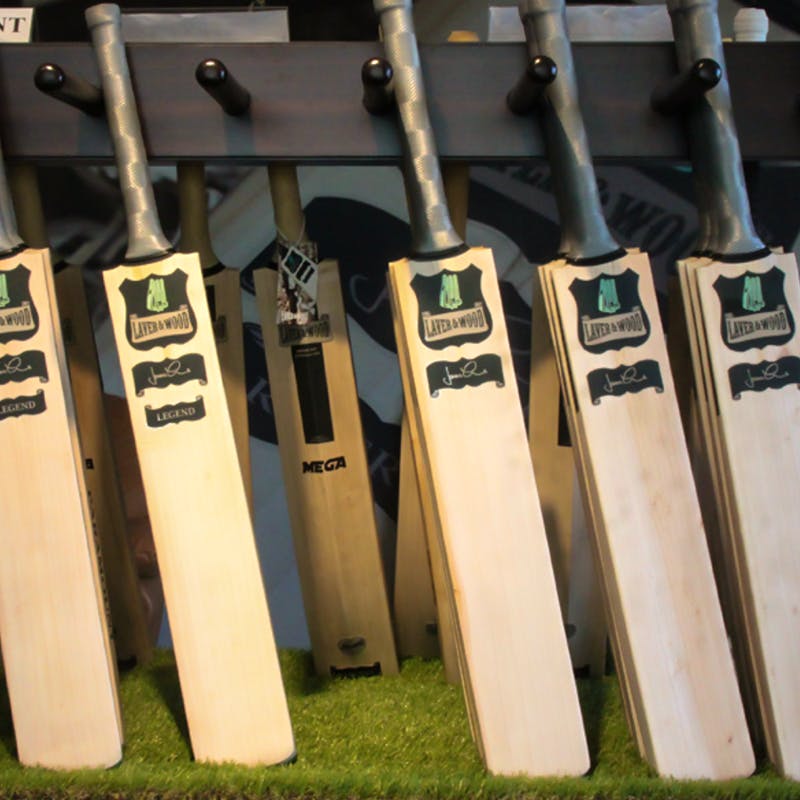 Cricket Gear To Bicycles: These Are The Top Sports Shops In Hyderabad
The importance of right gear while playing a sport is boundless. Care to agree? In that case, make your way to these sports shops in Hyderabad.
Sachdev Sports Co
Sachdev Sports is an iconic sports shop in Hyderabad, and these folks have to be your go-to for any sport goods need. Stocking up on a wide range of badminton rackets, footballs, basketballs, and....you get the drift, they have more branches in the city. Plus, you can grab activewear too.
Decathlon
Decathlon near RGIA in Shamshabad is a blessing in disguise. Whether you're looking for ponchos because you're traveling to the hills (In style) or a good pair of trekking shoes, get them here. We spotted all things by Quechua to fulfill your camping and hiking needs. Looking for football jerseys, shoes or skating shoes? Grab a pair or two.
Khelkart
Step up your game with sportswear and gear from Khelkart, in Madhapur. This local sports store has everything from cricket bats to swimming suits. We browsed the store to find leather and synthetic cricket balls, cricket bats from brands like SS Master, Bas Bow, Ton and the like, badminton rackets, shuttlecocks, sports shoes, and tennis bats and balls too. In fact, you can buy an entire cricket set with kneepads, helmet, ball and bat here.

Champion Sports & Fitness
Tucked away in Moosapet, Champion Sports & Fitness is easily one of the best sports shops in this area. They stock up on brands like Yonex, MRF, Li-Ning, and more. From skating shoes and jackets to footballs and cricket gear, they've got it all. Plus, they've got soft toys and tricycles for kids.
India Sports Station
India Sports Station is located on MG Road in Secunderabad, and this place has been popular ever since we were in school. Yup, no kidding. And this is where most of the school children go to fix their needs. You'll find badminton rackets, bats, jerseys, swimsuits, and so much more. Plus, everything is priced affordably.
Ed-Ventures Adventure Sports
Ed-Ventures Adventure Sports, as the name suggests, is an outdoor sports store. Located in Chikoti Gardens in Begumpet, this is where you must go to pick sleeping bags, camping tents, BBQ grill sets, insulated water bottles, and portable chairs. If you're planning a camping night at Gandikota or Laknavaram, get to this store, and shop away.

Pedaller's Point
Pedaller's Point is a store in Gachibowli that has a wide range of cycles. They've got bicycles from Trek, Firefox, and Giant, and when you step in, it's a total wheel paradise. But beyond that, you'll find all kinds of cycling gear, and other sports goods too. These folks have a couple of branches in the city, so check out the one closest to you.

Laver & Wood
New Zealand-based Laver & Wood has finally made its way to India, with its Banjara Hills store being the first in the country. Known for its customised cricket bats, this brand is for all the cricket lovers and fans who want you play the sport using not just comfortable bats and gear, but also those made with the same make as that of their idols (Yes, Tendulkar & Dravid are fans of this brand too). All the bats are made using English Willow and everything from the cleft to the finished product is customised according to your height, weight, batting style among other factors.

Comments