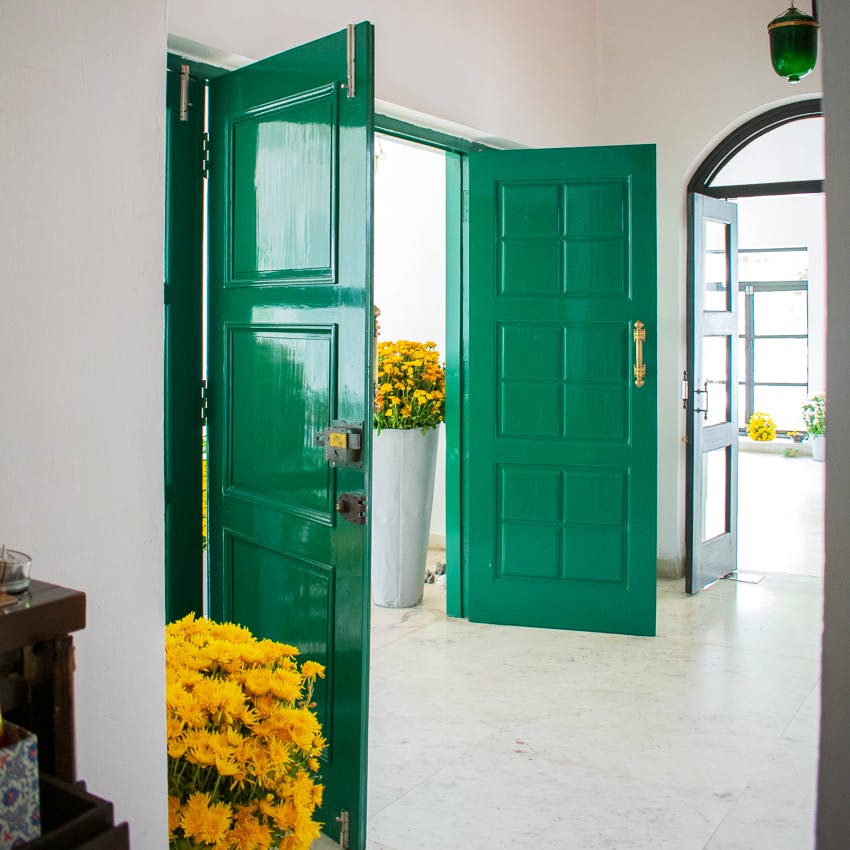 Eat, Play, Shop: Your Guide To Doing & Finding Awesome In Jubilee Hills
For those of you who love shopping all things exclusive and go bar hopping later, Jubilee Hills is one area where you can wing it like a pro. This is one area that is always happening and offers something new, whenever you visit. So, we bring you a list of top things to do in Jubilee Hills.

Go Bookworming At Akshara Books
Stumping your expectations of a regular Hyderabad bookstore, Akshara is known to receive new stock every day. So, find yourself gawking at the latest releases, and manga like One Piece (Priced at INR 499). The main hall of the store holds the bestsellers, latest editions, as well as collectibles; there are two other rooms, out of which one is dedicated for children and Young Adult Fiction, and the other for classics. We couldn't help but hoard, and also place a request for the books we'd love to get our hands on.

Spend A Quiet Evening At Lotus Pond
Tucked away in MLA Colony in Jubilee Hills, Lotus Pond is a peaceful park with lush green trees, lots of fish, turtles, and ducks. With a 1.2 kilometer walking track, this place is perfect to have a relaxing stroll after a busy, hectic workday with your favourite music. At this park, there's also a wooden house with benches to sit on and enjoy the view from a-top. We're thinking lots of pictures to glam up our Insta feeds, are you?

Play Board Games At Get on Board Cafe
Are you all about board games? Check out Get On Board Cafe which has more than 700 board games for you to play. They have been classified based on the difficulty level, and you can spend an entire day laughing and strategising here. From popular games like Scrabble and (Game Of Thrones-themed) Monopoly to award-winning games like Ticket To Ride, as well as the smallest and the largest board games in the world — they have it all.
Give Your Nails Some TLC At Nail Talk
Love make-up and hoarding everything skin care? Do yourself a favour and give your nails some loving at this nail salon in Jubilee Hills. Nail Talk is one of the best salons in the city interiors that resemble a doll house and great service. What are you looking for? Acrylic, gel, or shellac? They can do that for you. For all their manicure and pedicure sessions, these guys only use safe and natural products that give beautiful results and are absolutely safe to use on children and expecting mothers.

Grab Cocktails At Shake Stir Muddle By Fusion 9
As laid back as Shake Stir Muddle is, it is the sort of place that makes you want to dress up and get out on a Friday night. Surrounded by rocks, it shares space with a few boulders, which are also visible from the inside. While the outdoor seating can be perfect for a breezy evening, we're looking at the indoors with a mix of high stools and casual seating. There are also big glass doors, wall art, and attractive chandeliers that complement the all brown colour scheme of the bar. Go here for small bites and sitcom-inspired cocktails.

Head To Farine For Desserts
For the love of coffee and dessert, Farine delivers, and then some! We'd call it dainty and dandy — with a range of breads, coffee that can be paired with choicest of desserts, and ambience that's all about natural light — you'd want to be here for a while and soak in the colours. Smacked in Film Nagar, Farine (which translates to flour in French) belongs to Conçu fam. Go here for desserts like Tres Leches, Chocolate Framboise, cupcakes.

Buy Knick Knacks At The Chalet
Nestled inside a massive property in Jubilee Hills, The Chalet is a collaborative space where you can create, shop, and attend workshops. Spot indie designers and labels like Archana Rao Label, Aara, Bare Essentials, Polam Farms, Pickle Shickle, Maisha, Paper Heads sharing aisles. For those of you with green thumbs, shop your heart out at Paudhe Se Yaari — a garden store that specialises in quirky and custom plants. Give your kitchen a major facelift with the crockery or simply pick one of those paintings to add a burst of colour.

Comments