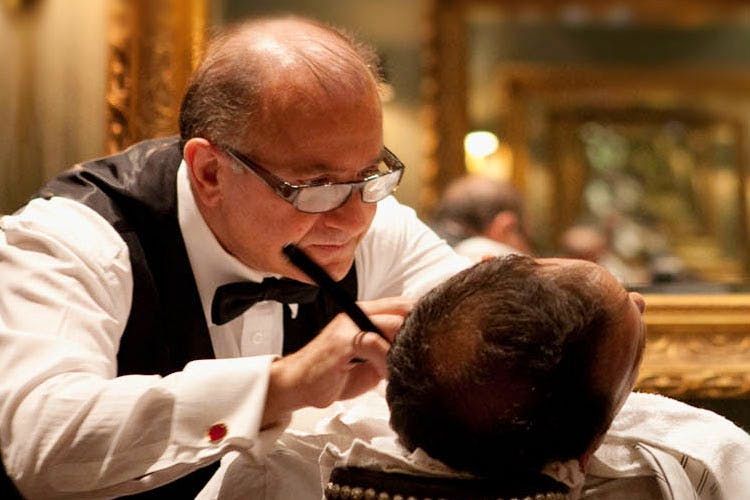 Hey Man, Looking For A New Hairstyle? Get Groomed Like British Royalty At This Salon
Shortcut
Truefitt & Hill — a British men's hair salon brand in Banjara Hills offers personal grooming services along with grooming products, all made in Britain, exclusively for men.

What Makes It Awesome
Planning to get a hair cut, gentleman? Truefitt & Hill in Banjara Hills has groomed the monarchs of Britain through nine consecutive reigns. Truefit & Hill has a 19th-century, old-world aesthetic which we are totally loving. Made in Britain, you can also get your hands on personal grooming products that have been carefully crafted in England with British heritage. They offer a wide range of professional personal grooming services like hair, beard, and mustache management, skin care, hair color, etc. Sounds so luxe to us! Along with polite and knowledgeable staff, and classic British decor, they also have yearly membership plans to save you some bucks. There is still a lot of time for no shave November. Go on, splurge a little on yourself (some might find them a tad bit expensive ) and have a one of a kind salon experience.

Pro-tip
It's always a good thing to make an appointment with the stylist prior to the visit.
Comments