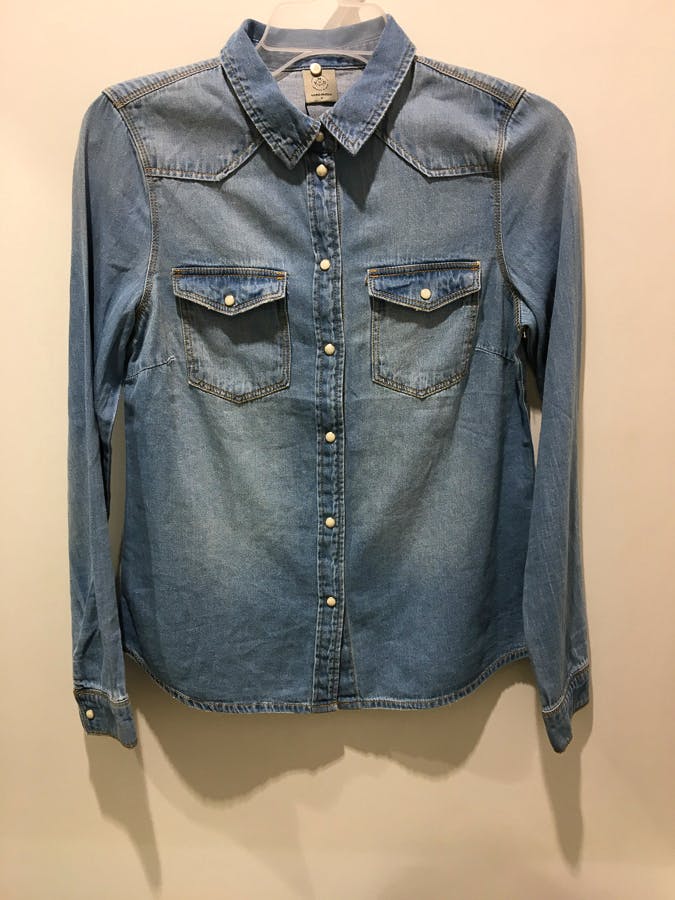 You've Got To Check Out This End Of Season Sale At This Store In Jubilee Hills
It's not every day you can go to Vera Moda with a mind to shop. Thanks to their end of season sale, you can now shop to your heart's content without burning a hole in your pocket.

ELS Dress, Black - INR 4,999, 50% Off
This shimmery, asymmetrical black dress is a MUST have in your wardrobe. You can wear it for a semi-formal work dinner, or accessorise it up for a night out.

Short Black Dress - INR 2,999, 30% Off
The is a classic LBD with a lacy twist. The dress is a little see-through and comes in sizes up till XXL. It complements every shape and size.

Misty Rose Shorts - INR 2,299, 30% Off
Perfect for the monsoon season, these peach shorts come with a brown belt. They end just above the knee. Style this with a plain white tee for the chic tomboy look.

Light Blue Denim Jacket - INR 2799, 30% Off
This light blue denim jacket with a marble button finish is the perfect overall this monsoon if you're not in the hoodie kinda mood.

Snow White Lace Top - INR 2,799, 30% Off
A lacy white top is a wardrobe essential. You can keep it casual and team it up with jeans or pair it with a skirt for a perfect brunch look.

High Low Cream Gold Top - INR 2699, 20% Off
This striped, off white, high-low shirt paired with boyfriend jeans is the most classic and comfy look ever.

Ask Ananya a question