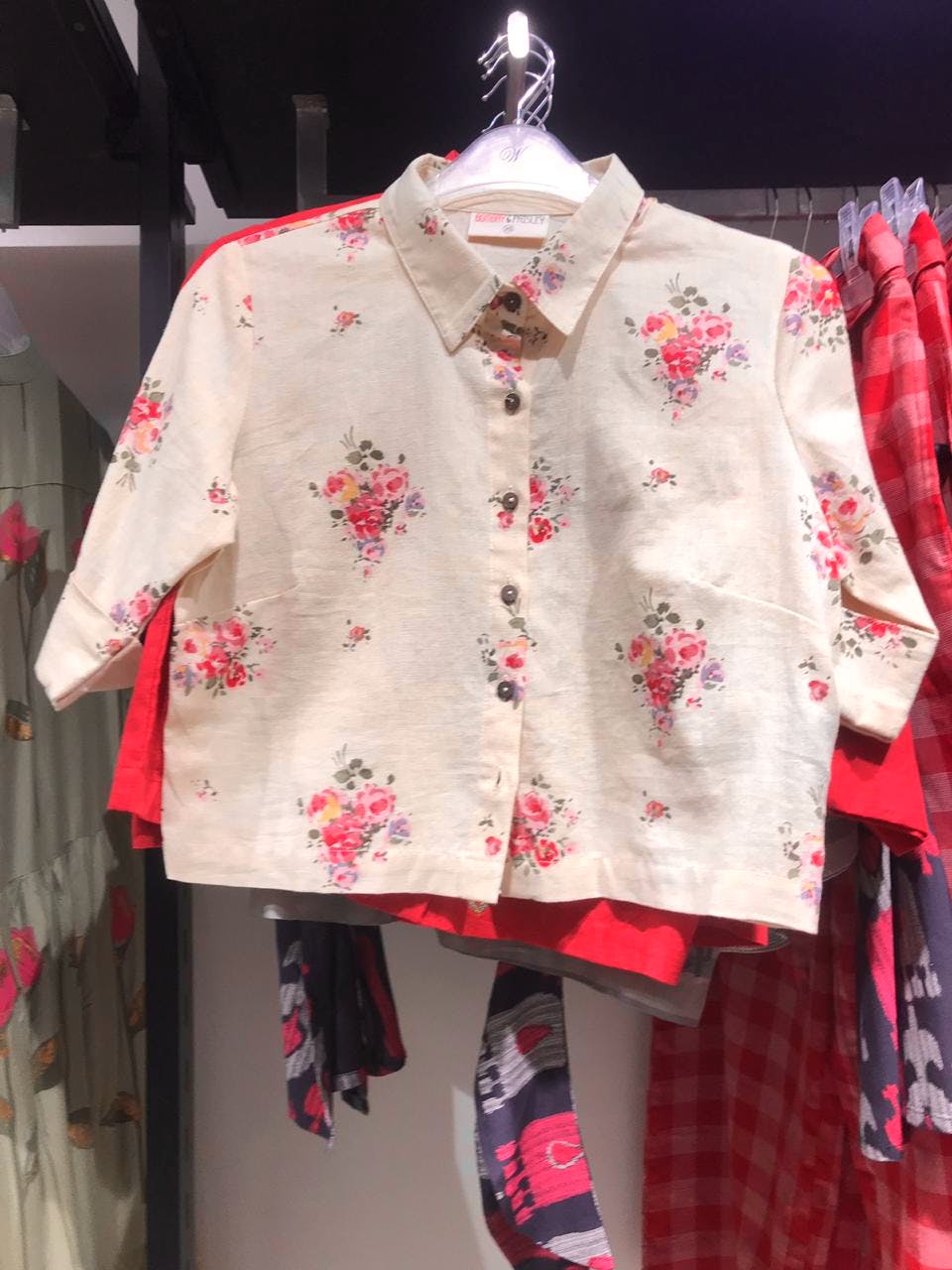 This Fashion Store In A.S Rao Nagar Has Awesome Things Under INR 2,000
While exploring the shopping scene in Secunderabad, we walked inside Westside in A.S. Rao Nagar which is super close to The Coffee Cup, the very hip and happening cafe in Sainikpuri. Geared up with our shopping bags, this is what we picked up under INR 2,000.

Yellow Polka Dots Top
We're all over this gorgeous mustard yellow colour, and the polka dots only add to our adoration. Perfect for casual outings, this top for INR 999 has full sleeves too, which means we're gonna feel cosy in the AC.

Frilly White Top
No one can own enough white tops, right? This frilly white piece is going to go great with blue jeans, and we can't wait to create a million looks with this. For INR 1,499 it's a good buy.

Teal Blue Skirt
This shade of blue is unusual and looks flattering on all skin tones. Pair it up with a white crop top or a black tee all tucked in, you have a runway look for yourself. Don't believe us? Pick this up for INR 1,499 and give it a whirl.

Floral Crop Shirt
The fabric of this cotton crop top is so light and breezy, we'd love to wear this all through the summer season. The dainty printed flowers add up to the feminine look of this outfit and would look stunning on bright pink palazzos, and black jeans. This crop top will cost you INR 999.

Off-white Kurti Dress
This long kurti dress is giving out major old school charm, and we adore it. The fancy, flared sleeves complement the simplicity of this dress making it perfect for a laid back day or just a day out shopping with your girl pals. This piece will set you back INR 1,499.

Blue & Red Floral Kurta
We absolutely fell head over heels on this kurti, and wasted no time in putting this in our shopping bags. Rock red leggings with this, and for just INR 1,099 we got a trendy Indian outfit.

Blue Snake Pattern Top
Internet is flooded with Snakeskin patterned outfits and now we know why. This surprisingly looks chic and put together on black jeans, and we're game with this look for INR 1,499.

Brown Slip Ons
Heading out of the house in a hurry or going for that chilled vibe? Rock these brown slip ons for INR 1,299 with literally everything. Dresses, jeans, skirts and kurtis — you can't go wrong with this.
Comments