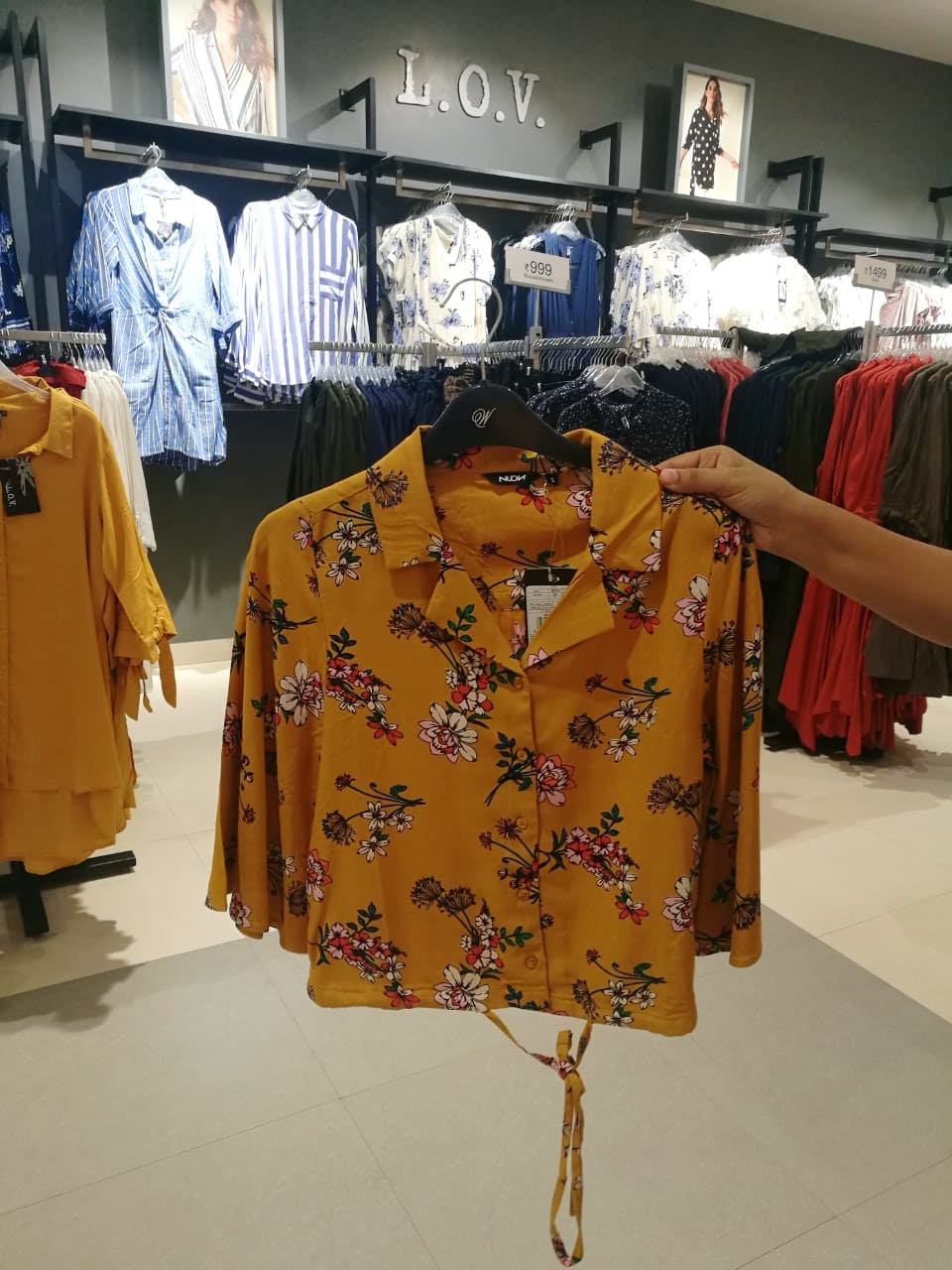 Give Your Wardrobe A Fresh Summer Makeover With All Things Yellow Under INR 1,500
Summer has hit Hyderabad, and it's time to prepare our wardrobes for this hot, sultry weather. Wondering how? We embarked on a mission to find summer outfits to relieve us from the misery of heat! And we found a few in Westside in Forum Sujana Mall, Kukatpally. As much as we all love black, we decided to pick yellow summery outfits, each under INR 1500.
Maxi Dress - INR 1,500
We love this yellow maxi dress with a ruffled, off-shoulder neckline. It's long, it's comfy and you can go pants free. Style this with a brown satchel bag and you're good to go.
Long Striped Kurta - INR 1,299
If you're like us and don't prefer wearing skin-hugging clothes, this piece is a great pick. It's breezy, boxy, and the unique striped pattern is definitely eye-catchy. Pair this up with white leggings and voila, you have a simple summer outfit.

Floral Kimono Jacket - INR 1,299
A kimono jacket is such a versatile piece that it needs to be in everyone's wardrobe. Easy to layer, this floral kimono jacket will elevate your summer look in an instance. Pair this with a solid mustard tee and your favorite pair of pants, and up your summer game.

Polka Dots Dress - INR 1,299
With this dress, it was love at first sight. It's so pretty, do we even have to tell you why? Tie a scarf as a bandanna around your head, or simply swing a white purse on you and you have an Instagram OOTD look for yourself.

Polka Dots Crop Shirt - INR 799
We are obsessed over polka dots this season and we have no regrets. This crop shirt is uber stylish and super comfortable to wear on a casual summer work day or to chill with your homies.
Sporty Slogan Tee - INR 599
If sporty is your vibe, we've got you covered. This tee is our pick for all those days when we want to dressing up to be effortless and stylish. Put your hair in a high ponytail or get your favorite cap on and wear this tee with a pair of jeans to hit the road.
Kitty Night Dress - INR 799
We couldn't help ourselves from not picking this piece because it's just so cute! For INR 799, this is a comfy Netflix and Chill outfit.

Long Flower Earrings - INR 299
We didn't forget the accessories. These delicate looking earrings will go perfectly with any kurti or dress to give your outfit a chic look.

Hoops - INR 399
Three pairs of hoops for just INR 399? That's a steal! You can wear these earrings with literally everything to complete your look.

Nail Paints - INR 175 Upwards
Choosing just one shade of yellow was difficult, so picked up a bunch. Go and pick a shade you like to add a fine detail to your look. They're pigmented and long-lasting.

Comments