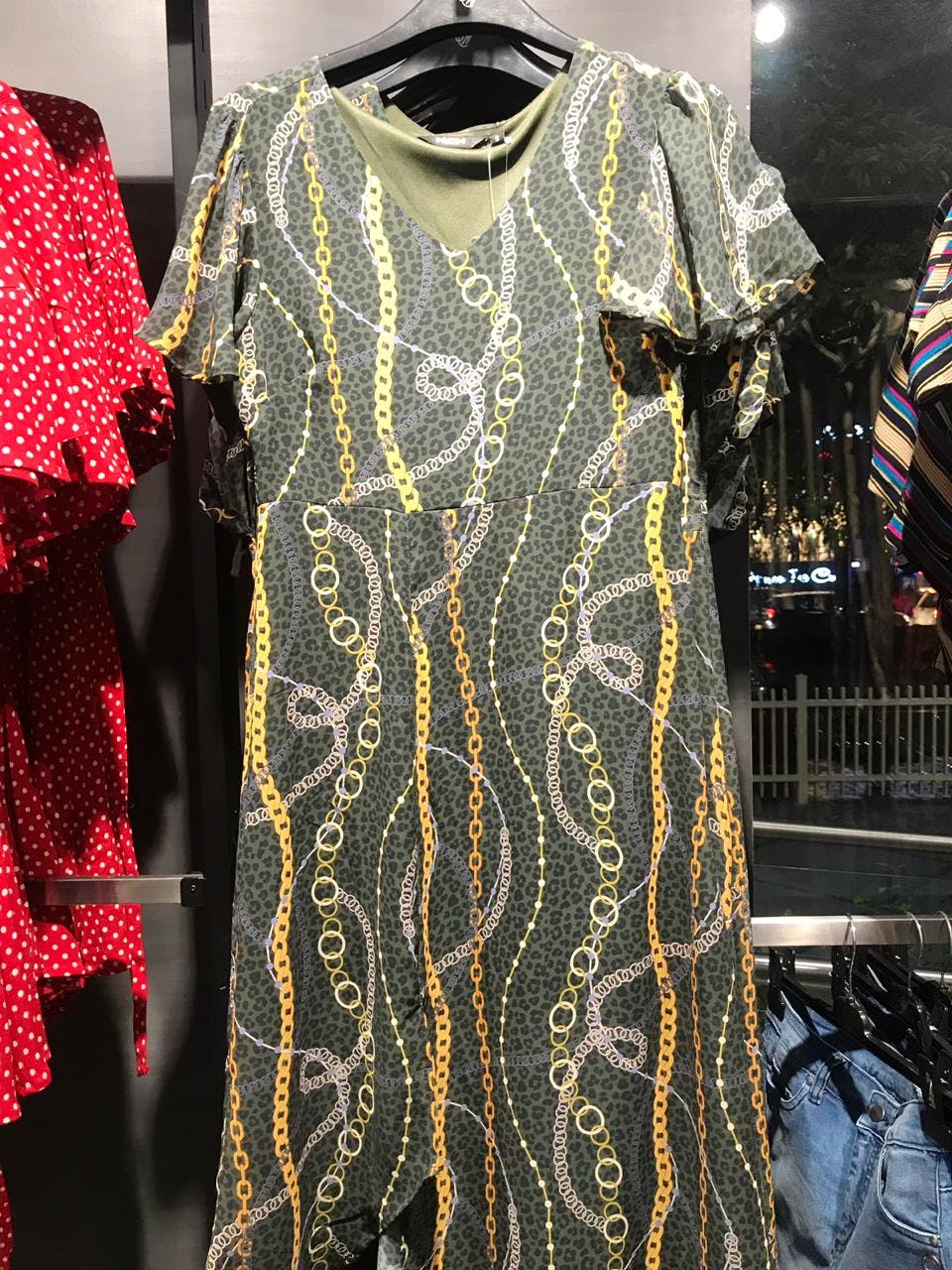 Spoil Yourself With Summer Dresses Under INR 1,500 From This Himayathnagar Store
Let's be honest, although it's June, we won't be blessed with monsoon anytime soon. So, to put a positive spin on it, we went shopping for easy-breezy dresses at Westside in Himayathnagar. They're chic, trendy, comfy, and all under INR 1,500 which is awesome-sauce! Take a look at our picks and go on retail therapy.

Green Printed Slit Dress
We've been seeing this design a lot lately (runway fashion, maybe?) and this dress just caught our eye. It's a nice green colour which is not too stark on the eyes and the slit in the centre makes it comfy to wear. Just for INR 1,499, we likey!

Red Polka Dot Dress
This bright dress is summery and perfect for those days when you're out with your gang. The fact that you can tie it up near your waist and give it a polished look makes it worth INR 1,299.

Striped Dress
Did you know that stripes make our torso look longer? This multi-coloured striped dress with flowy sleeves for INR 1,499 will pair perfectly with a brown bag (to balance all the colour) and brown footwear. And if you're feeling a bit crazy, open up few buttons from the bottom and make a slit dress out of it.

Boho Dress
Our first thought after spotting this dress was Goa, what was yours? This easy-breezy dress for INR 1,499 makes a good pick for summer weekends, and you can pair it up with whatever accessories you want to make it your own look.

Orange Striped Dress
A little something for those work days when jeans just don't feel right. A clean design, solid bright colour, and sleeves that you can roll-up or not, for INR 1,299 we picked this dress for office hustle.

Floral Short Dress
Our vision for this dress is very Instagram-ish — a brown belt to cinch the waist, metallic choker and dainty earrings. Pick this up for INR 1,299 and tell us what your vision for this is.

White Short Dress
Dress it up with black stockings or dress it down with a pair of flats and a sling bag — just like an LBD, you gotta have an LWD. This dress is up for grabs at INR 1,299 and you should get it pronto!

Black & White Long Dress
Our shopping bag would be incomplete without a classic black and white dress. This statement dress for INR 1,499 has all the right elements (sleeveless, buttons, and stripes ) and we can't wait to create insta-worthy looks with this.

Comments