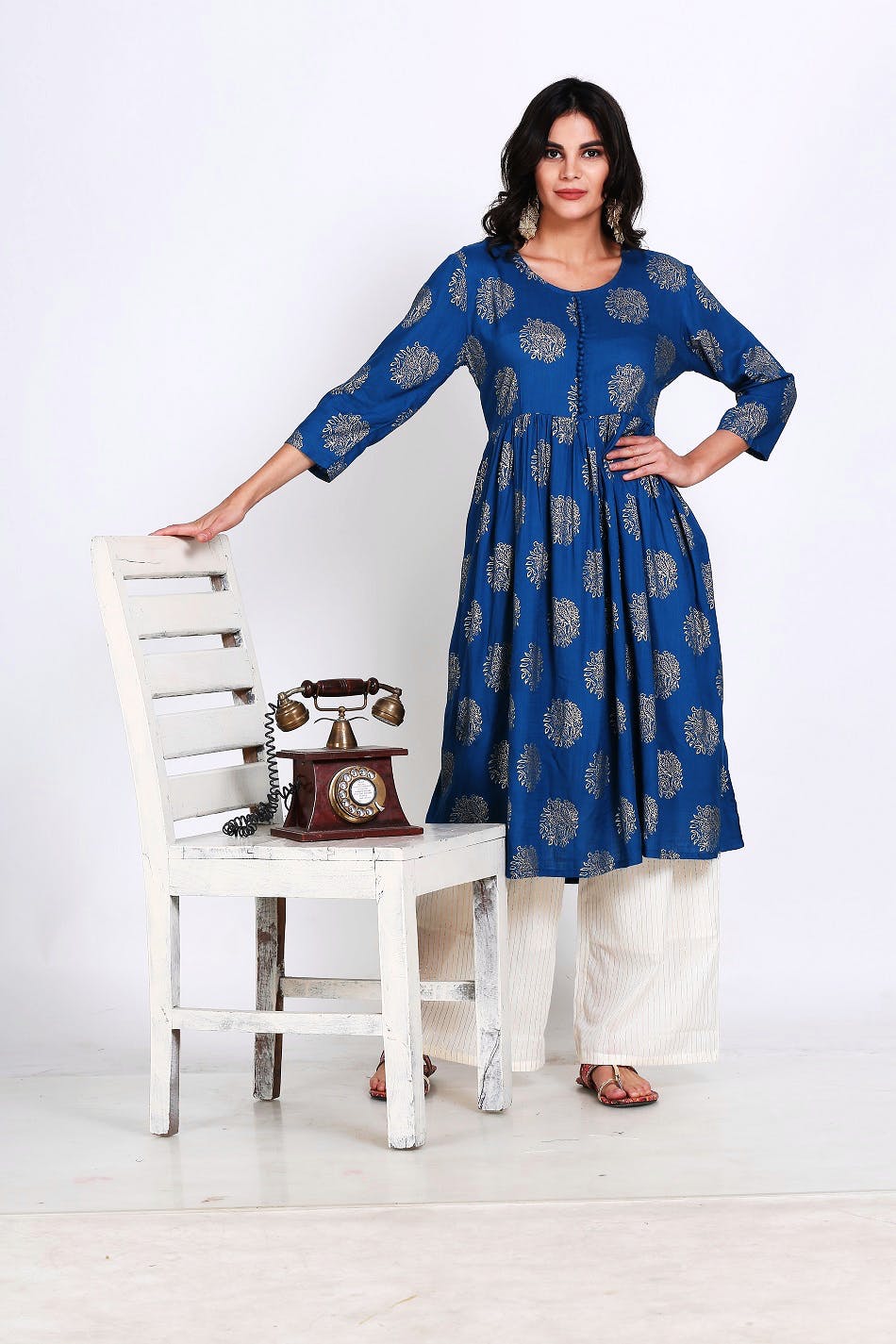 Visiting Charminar? Glam Up Your Feed By Wearing These Outfits
If you are visiting Charminar, it means you are in for a treat. Whether you're planning to go out and about shopping, eating or taking pictures, Old City is a gift that keeps on giving. And if you want to pose against the lovely walls of the Old City or with Charminar in the background, you need to put on a bright outfit, fo sho! Especially because the area is so vibrant. So, here is a list of outfits that you can wear on your Old City darshan and lit up your Instagram feed.
Anghrakha Kurta with Dori Tie-Up
With Summer arriving in style, yellows are totally in. You can create a vibrant look by putting on this kurta, and we cannot imagine the beautiful boomerangs you can make. Go, get it!
Black Yellow Suit Set
This outfit from Bunaai is quite literally crafted to stand out in a crowd. You can create a moody look with it and it's simple, understated, and leaves lots of space to accessorise. Agree?
Blue Anarkali Block Print Kurta
Are block print kurtas your thing? Check out this anarkali kurta from Damak that stole our heart. You can pair this with a bright dupatta and pose in the streets of Laad Bazaar. Or keep it simple, and nail the girl-next-door look.
Red Polka Dot Maxi Dress
If you want to go all out and about retro, who's going to stop you? This Red Polka Dot Maxi Dress is a surely a winner, and we're digging those ruffled sleeves.
Gold Detail Scarlet Peplum Kurta
This bright red peplum kurta is definitely a show-stopper and you can pair it with a similar palazzo or with a flowing A-line skirt. The gold detail just seals the deal for us.
Market Scenes Maxi
If your idea of standing out in the crowd includes white, this Market Scenes Maxi from Radharaman comes to rescue. With a burst of colour, this one's giving us all the right feels. What about you?
Comments