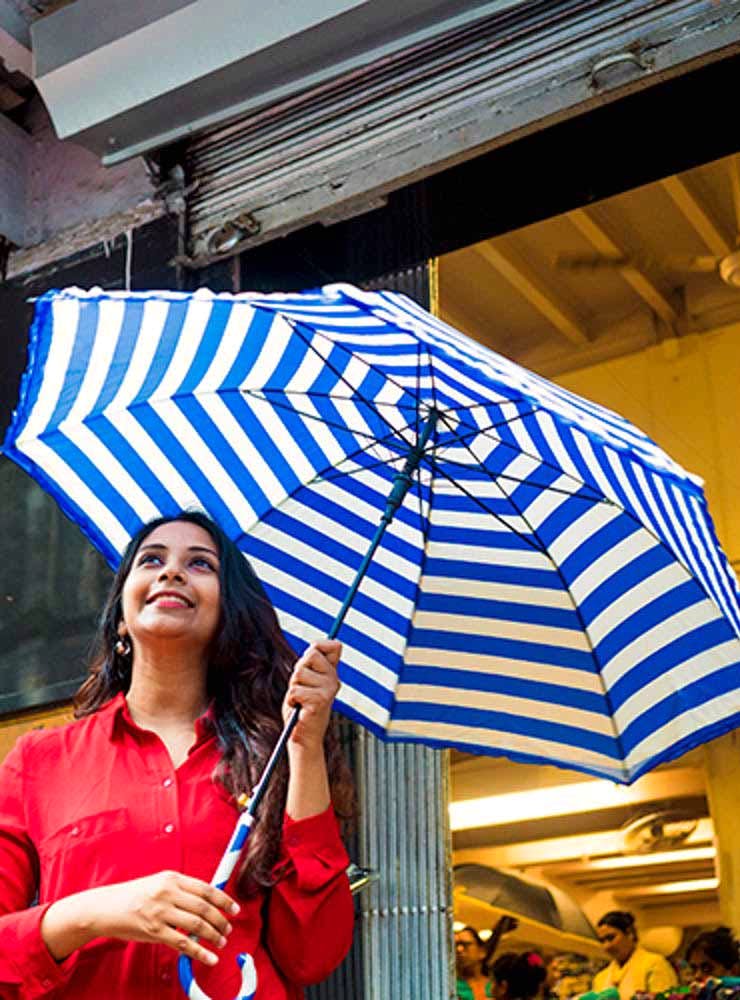 Crocs, Ponchos & Umbrellas: Here's Where To Get Trendy Monsoon Accessories
The season of love aka Monsoon is here and we are gearing up for it with paper boats and good old Kishore Kumar numbers. But when it comes to fashion accessories, we're all in for picking the latest (oh so new) trends. From ponchos to colourful crocs and umbrellas, we've curated a little list for you to get your hands on, this season. Let's get shopping now, shall we?
Umbrellas - India Circus
If you are an online shopping addict, India Circus might have been your constant. And this season, they have loaded up on pretty umbrellas. Love scooters or waves of chevron on your umbrella? Then India Circus has plenty. Their windproof umbrellas are stylish and you can absolutely score some Instagram-worthy frames with these.
Waterproof Lipsticks - Nykaa
The gloomy weather demands pop colours and bright shades. So, what's better than a lipstick to spice up the season? While you can choose from a variety of lipsticks, our vote goes to NYX's Full Throttle Lipstick that refuses to wash away even after you eat plenty of meals. Priced at INR 600, it comes in nine shades.
Two-Tone Parachute Backpack
Find a trendy backpack that's also waterproof might be a task but not anymore. This two-toned backpack will pretty much carry everything you need and it can be your best friend this monsoon season.
Bold Color Melon Unisex Clog
We swear by Crocs this monsoon season and if you are like us, seek comfort in this bold-coloured clogs from Crocs. For one thing, they are sturdy and we're sure they can elevate any outfit.
100 Cycling Rain Coats
This neon yellow jacket from Decathlon is a real saviour on all those days when it's raining cats and dogs. This is basically a waterproof cycling jacket and if you are one of those who cannot miss your daily run or cycling because of rain, grab this one.
Unisex Blue Solid Baseball Cap
Too cool for rain caps, aren't you? This baseball cap will help you stay on trend but also protect your hair from the rain. Plus, it comes in classic blue so it matches every outfit.
Comments