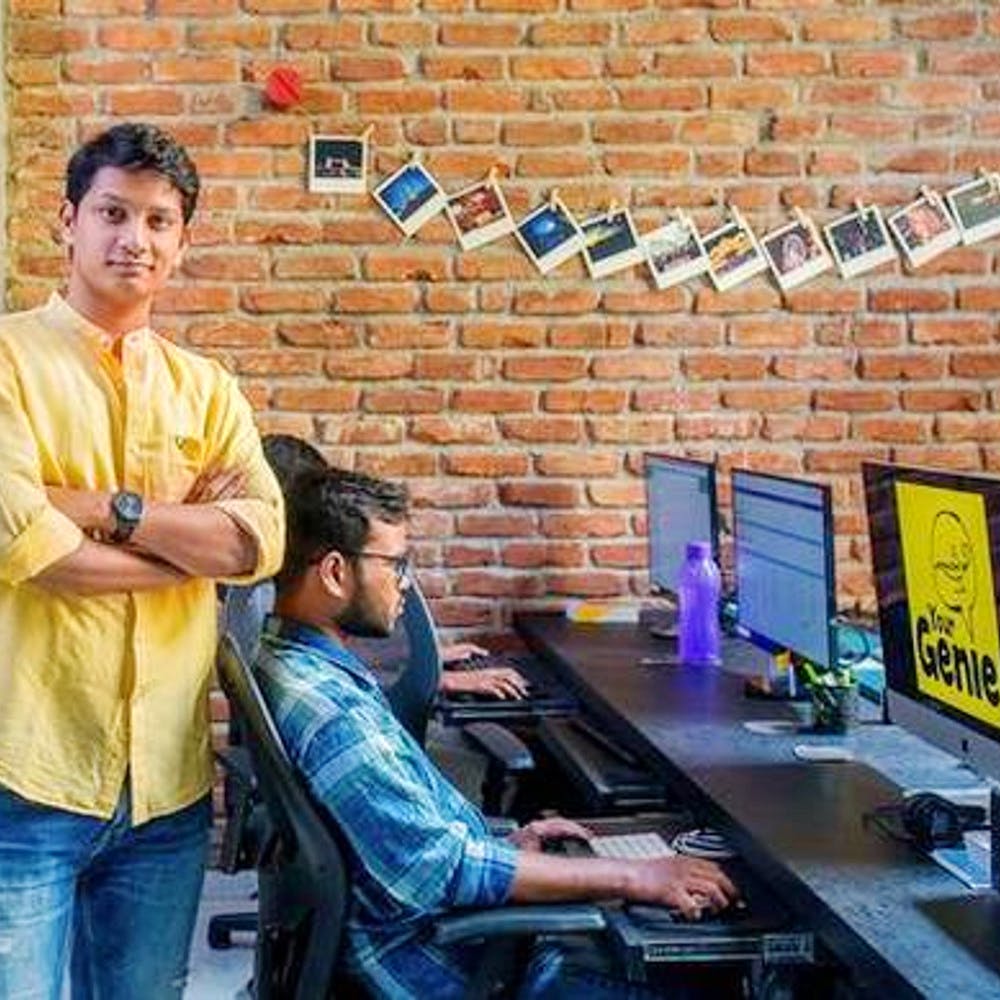 Home Cooked Meals To Sanitary Napkins: This Hyperlocal Service Delivers Everything
Shortcut
Did you ever wish to have a personal assistant — someone who caters to most of your whims and caprices, and fulfills your Irani chai cravings at 12 am? Your Genie — a hyperlocal delivery service is just what you need.
What Makes It Awesome
Make a wish, rub the lamp, and what appears is a delivery genie. Founded by Ravi Chandra Gangapuram, a 27-year-old who desires to offer every Hyderabadi and local business, a personal chauffeur, Your Genie delivers like a pro in Hyderabad and Secunderabad. Need someone to pick you stationery, pet food, or garam samosa? This service is pretty much your fix! The young team behind Your Genie has delivery genies, tech geeks, and design pros, and the deliveries are usually made from 9 am to 2 am. Surprisingly enough, they even pick and deliver a charger you've left back home. Musing over all the efficient deliveries, the team has delivered liquid nitrogen and nitrogen gas to a certain doctor and filter coffee to a caffeine addict.
On a regular basis, the genies deliver tampons and sanitary napkins to working women and women's hostels, which the team takes pride in. The pricing is not too high with the first 10km costing INR 10 per km, and the next 15km costing INR 15 per km. So, it doesn't matter what you need — mirchi bajji from your favourite street cart anna, condoms, or an outfit to hit up a club or wedding, let Your Genie do the magic.
Pro-Tip
This Navratri Season, get flowers, sweets, and even dandiya sticks delivered by your delivery genie.
Comments