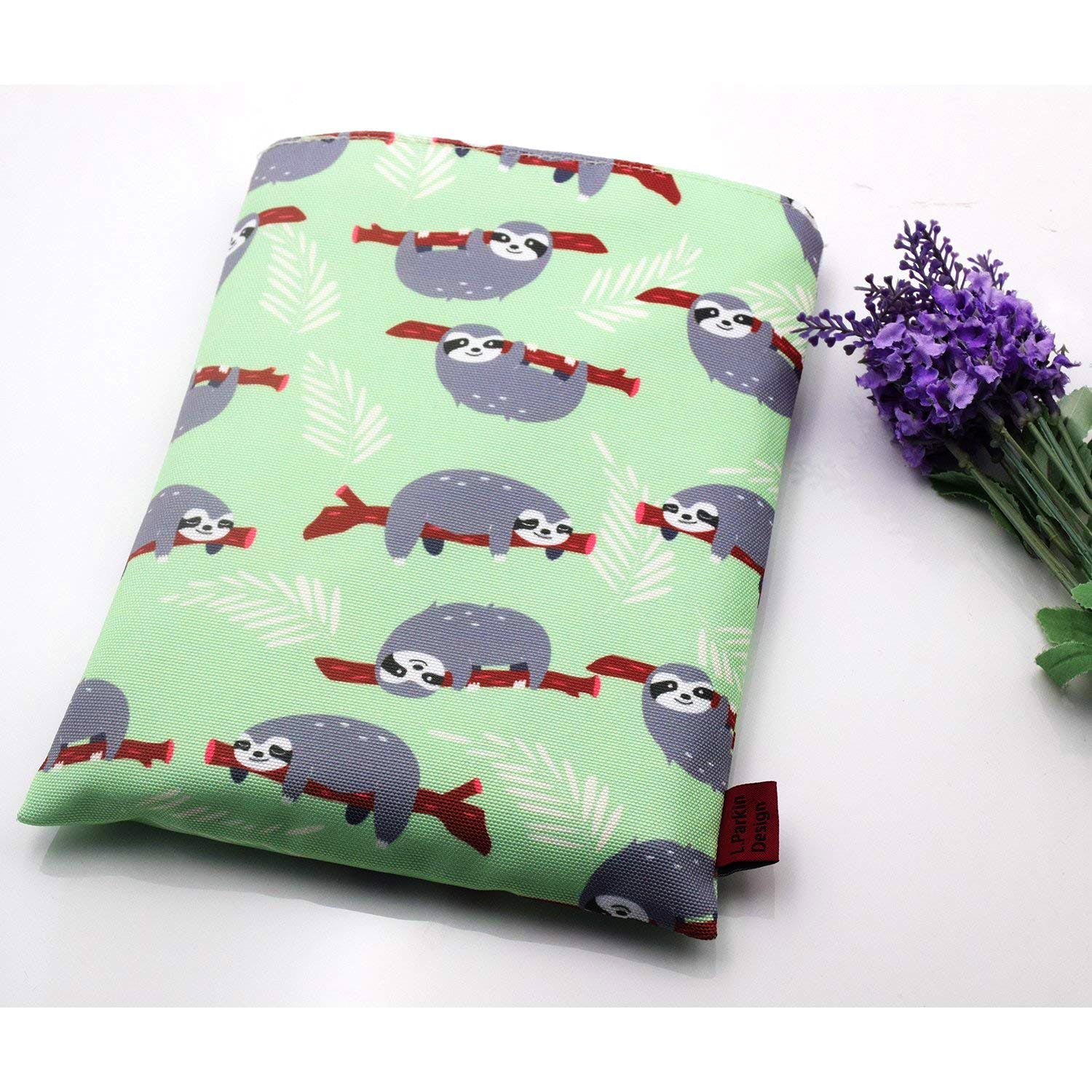 It's Lit! 9 Perfect Gifts For Book Lovers That Aren't Books
If you or your friend have a habit of leaving books behind at random places or completely miss a conversation because you are reading or talk for a freakishly long time about the smell of books - chances are you belong to that rare breed of book lovers. Here we bring you a list of bookworm-ish things you (or your kind) will love to own.
Book Sleeves
Books are a bibliophile's most precious possession and only they can understand the need to protect it from any kind of damage when they are out and about reading. Enter book sleeves to the rescue. Not only do these save your books from disastrous mishaps like spilling of coffee or tearing but also make for a great instagrammable accessory. Check out Books n Beyond for Bleeves that come in brilliant designs with exclusive artwork and in various fabrics like satin or cotton. Available in sizes to fit all kinds of books (paperbacks or hardcovers) and ebooks (Kindle or Ipad).
Bookmarks
What is the second best thing to buying books? Buying quirky bookmarks! If you are a book lover, you know exactly what we are talking about. It's almost imperative to own a bookmark in order to prevent ugly dog-earing folds when marking your place in the book. We love Felt Fetish's collection of cute bookmarks. Their corner bookmarks are very handy and don't fall out of the books.
Bookends
Bookends make for a perfect desk accessory. If you don't have a proper nook or corner to store your books in, bookends will solve that problem while making that space look decorative. We found some amazing looking designs on Bent Chair that make for great conversation starters. They even have a GoT-inspired piece with a man on one end and a dragon on the other.
Book Scented Candles
If you are forever tripping on the smell of books, this one's for you. Scented candles that smell of your favourite classics? Say no more! Just to give you an idea, they have candles named 221-B Baker Street, Lolita's Love, Kafka's Kaffe, Blistering Barnacles and Winds of Winterfell (swooning already?)
Book Jewellery
Wear your heart on your sleeve and your favourite book around your neck. The bookish Pandora is here to help you do just that. They make beautifully handcrafted bookish jewellery and merchandise that make for great gifts. Pick your favourite quote, whether it is, For you a thousand times over or After all this time? Always and they will convert it into a beautiful pendant that you can flaunt with pride.
Book Merch
Harry Potter fans, rejoice! The Souled Store's Potter-themed merch is to die for. T-shirts, backpacks, mugs, badges, phone covers, stickers, notebooks, tote bags, posters and coasters (phew!) Whatever it is that you are looking for with Potter mania on it, is available here.
Book Shelves
Gone are the days of musty old bookshelves lining up a wall, row after row in boring monotony. Nowadays, bookshelves are as quirky and unusual as the stories they store. We love the idea of a wood or white metal shelf available on Amazon that gives an illusion of books floating in the air.
Book Lamp
It's Lit and oh-so-quirky. A stylish wooden open book lamp is the latest fad among book lovers. It's interesting, useful and can quirk up any boring study or reading area just like that. The best part? It's portable and easy to charge (using a USB cable). Carry it around in your bag just how you would carry a book.
Book Tools
There are so many tools available in the market to make a reader's life easier. If you are on-the-go reader or know someone who is always walking around with a book, these tiny yet super useful accessories make for great buys. A portable LED clip on lamp or a thumb book holder or a handsfree book stand make it super convenient to read while on the move. Check out Amazon or Flipkart for more details.

Comments