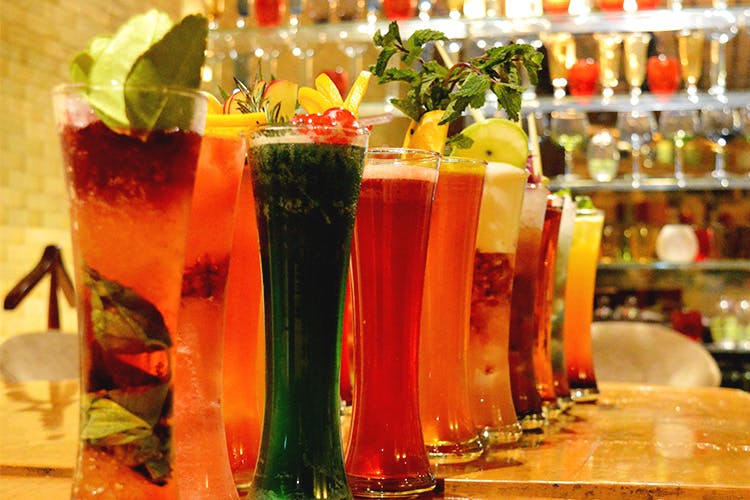 Nearest Metro Station:

Vasant Vihar
We Found A Place That Has 101 Flavours Of Iced Tea!
Shortcut
SET'Z just came out with their new iced tea menu called the InfiniTea. The menu is selection of luxury teas with flavours spanning from Oolong and Hibiscus to Camomile and Assam.
The Flavour Dilemma
When we first heard that the menu was called 'InfiniTea', it sounded overreaching. But then we realised it's not any ordinary selection of iced teas with a few flavours to choose from—there are LITERALLY 101.
One hundred and one iced tea flavours to choose from, the term 'head-scratcher' doesn't even begin to cover it. They've got page after page of delicious iced teas, and while we could only try around 10, the other 91 sounded just as delicious.
We had the Alfonso Ice Tea, Thai Tea, Rosemary Tea, Pomo Hibiscus Tea, Imli and a few more until we were about 80% iced tea. Suffice it to say, all of them were a blast of flavour. Some of the others that caught our eye on the menu were Little Buddha, Maui, Strawberry & Champagne, Red Velvet, and Choco Tea.
So, We're Saying…
We got 101 problems, but iced tea ain't one.
Comments
Nearest Metro Station:

Vasant Vihar