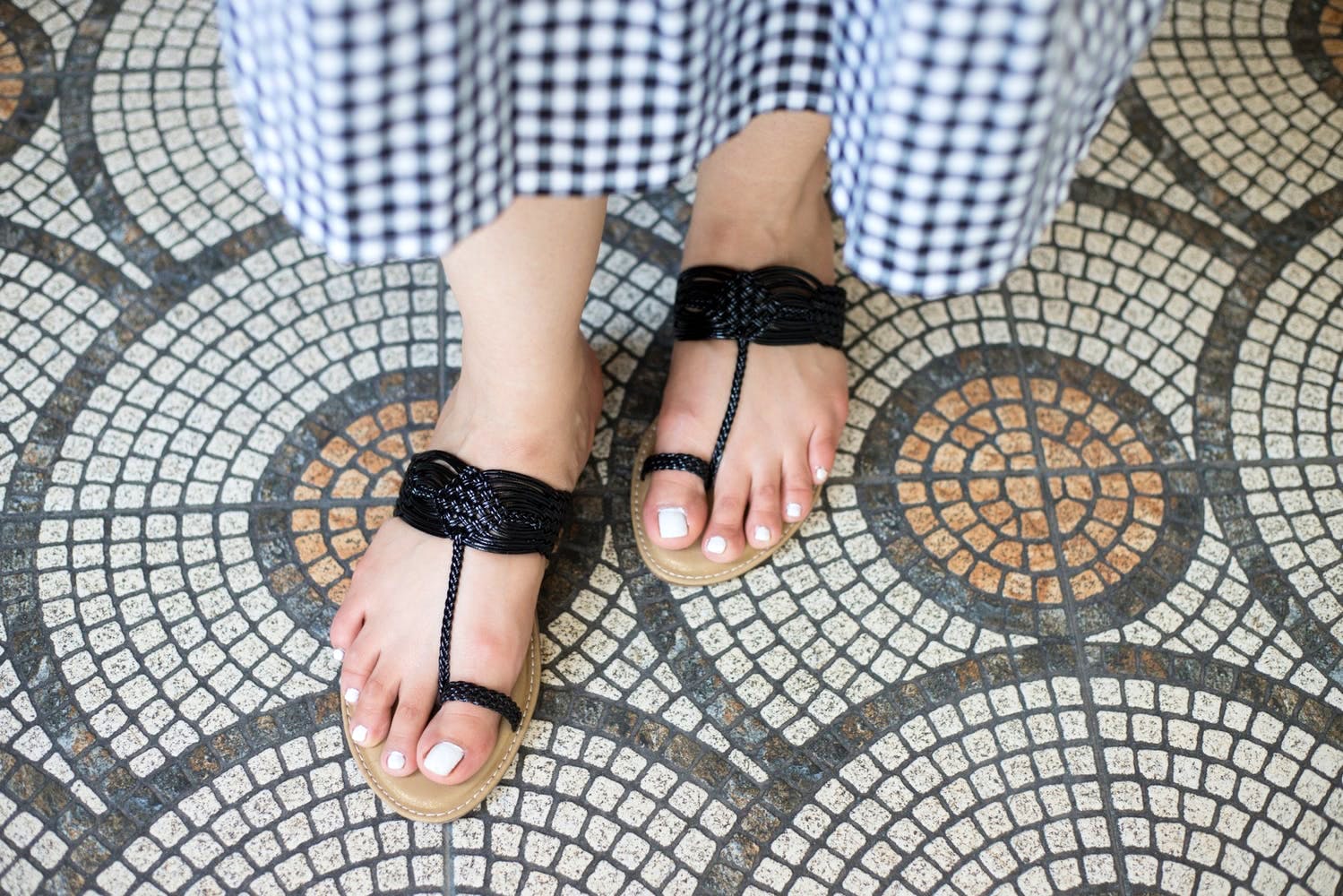 Skip the Sneakers: 4 Super Comfortable Shoes For Skinny Jeans
We know how incredibly easy it is to just throw on a pair of sneakers and call it a day, but sometimes you've really got to switch it up. Whether you're trying to break out of your shell or simply want to add some comfortable wear to your shoe rack, we've got 4 incredible finds for you:
Tassel & Stripes Print Moccasins
Using an array of complimentary colours, textures, prints, and embroideries, these moccasins are a masterpiece. The cushioned sole allows cozy comfort (so dismiss all the shoe bite fear!) and slip these on for an experience with style and comfort at its best.
Handcrafted Metallic Criss-Cross Kohlapuris
An LBB bestseller, we couldn't NOT plug these for a perfect skinny jean companion. Super easy to wear with cushioned soles, these shoes are also really affordable! Sounds like a price you get after a whole lotta haggling but you can bag these from the comfort of your own home.
Handpainted Anchor Slip-Ons
If you're not willing to stray too far from sneaker-zone, pick these slip-ons with tiny hand-painted anchor motifs. They keep you sung and comfortable while you go about your day, and are lightweight too. P.S. - The cream/white base is a great addition for a white sneaker-lover like me.

Ankle-Strap Suede Block Heels
These ankle-strap block heels are all about being classy, perfect for the minimalist folks. You can easily pair these with some skinny jeans and a cute top for days you're feeling dressy.

Comments