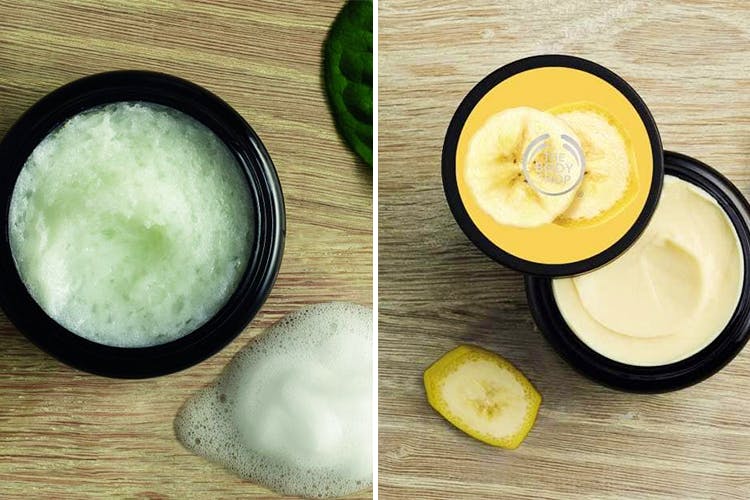 Itchy Scalp & Dry Hair? These 4 Products Will Take Care Of All Your Mane Concerns
We all are guilty of metting out step-mother-ly treatment to our hair over skin, aren't we? But our mane deserves some TLC too, especially during winters when the scalp is generally prone to dryness, itchiness and brittle hair. Armed with our winter haircare guide and arsenal from The Body Shop, being nice to your tresses will now be easy. 
The Body Shop Coconut Oil
The good old practice of oiling your hair regularly can never be outdated. Oil helps to lock in that much needed extra moisture especially during harsh winter days. Body Shop's cold pressed coconut oil will make your hair softer, smoother and stronger. For best results, you could leave it overnight or even apply it before shampooing is that's more convenient.
Price: INR 645
Available at The Body Shop stores. 
The Body Shop Fuji Green Tea Scrub
You thought scrubbing is only for the face? Think again as this Green Tea hair scrub endowed with goodness of menthol, honey and salt crystals will deep cleanse your scalp and whisk away impurities such as dust or smoke. Gentle massaging this scrub on your mane will ensure that it's clean and will leave you feeling calm and relaxed.
Price: INR 1,845
Buy here.
The Body Shop's Ginger Anti - Dandruff Shampoo
Dry, flaky and itchy scalp is a common winter feature and using a good shampoo equals to half the battle won. We can vouch with our life for this iconic anti-dandruff ginger shampoo that's light on hair and soothes the scalp.
Price: INR 1,095
Buy here.
The Body Shop Banana Hair Mask
Take our word when we say a conditioning mask once a week is an absolute essential. It helps replenish the moisture depleted due to the dry heat and cold winter air. The banana nourishing mask will truly do all of that, leaving your hair nourished from root to tip!
Price: INR 1,695
Available at The Body Shop stores.
Comments