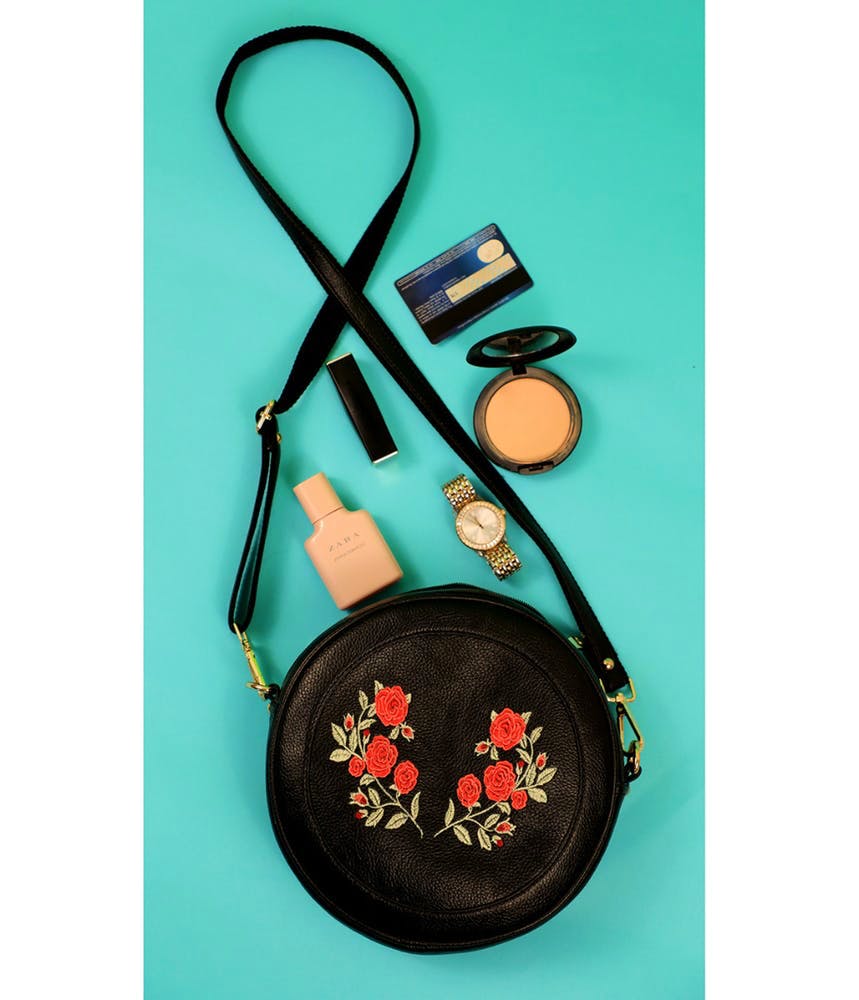 5 Hand-Embroidered Bags We've Been Loving
We found indie brands that do beautiful, hand-embroidered bags all in our fav shapes, sizes and colours. And who says, #sustainablefashion has to cost a fortune? We found 5 styles that'll help you save: the environment, you from fashion extinction & your bank account.
Hand Embroidered Jute Cross-Body
Made with high-quality jute and embroidered with real shells, this cross-body from Monokrome New York is an influencer favourite! It's one hundred percent hand made, looks super different and is currently 60% OFF on LBB. 🏃🏻, before it sells out.
Rose Embroidered Round Cross Body
We're digging the eye-catching rose embroidery on this one 😍 The precise stitching and embroidery looks far from handmade and the red on black combo? Pure genius. Love the metallic closure detail too - SO chic and protective.
Handcrafted Floral Jute Half-Moon Clutch
Dhaaga Handcrafts is known for their traditional hand embroidery methods & intricate designs that, to the naked eye, look actually machine stitched. How awesome is that? I love this Jute clutch from their collection - the cutesy floral embroidery helps break the monotony in all my monochrome outfits. And the best part? The Jute is combined with wool, cotton & silk that doesn't unnecessarily itch the hand when you hold it.
Evil Eye & Stars Embroidered Cross-Body
Girls, evil eye is gonna be the next shell everything and this hand embroidered bag shows why. Combining tassels, sequins, and meticulous hand embroidery - this one's perfection in a bag! I love the offbeat red, it's so different from what we generally carry and the sparkles don't look tacky either.
Circle Cross-Body
If you like to be on the edgy side of things, this cutesy cross-body bag is a must have for you! The appealing hand-embroidery coupled with a vibrant orange-on-orange combo looks RAD on a vintage-inspired look - flared jeans and a graphic tee, perhaps? Ir's on sale on LBB and all my fashionista friends are already hitting add to cart.
Comments