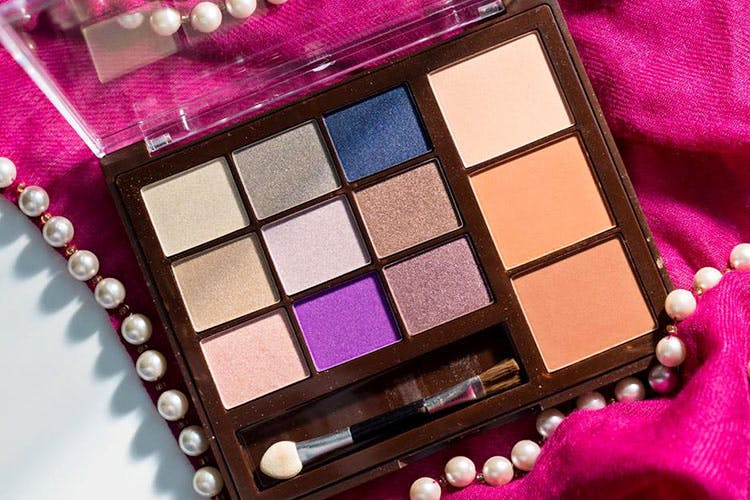 5 Multi-Purpose Make Up Products You Need In Your Vanity Box
Who's got time to sit and organise oodles of make up? Well, other than make up artists and beauty junkies. But, when we're traveling, we most definitely do with some light packing.
So, here's are five multi-purpose makeup products that'll make life so much simpler. Away with the clutter, guys!
Prime & Set
This spray can be used before, after, and hours later to refresh your make up. Its primer qualities will help correct, hydrate, and prep your skin, while it will also function as a spray that keeps your make up stuck to your face. So, spritz away!
Buy here.
Nourish & Tint
Deeply hydrate your lips with this lip salve. It's perfect for peeling, dry lips and for everyday use. Plus, you can use it to prep your lips for a bold lip look. And if you aren't going for a statement makeup look, then just swipe some on for that natural-looking rose tint.
Buy here. 
Lash, Brow & Hair
Use this clear mascara to prime your lashes for mascara, comb your eyebrows into place, and even swipe down baby hairs for the perfect hair look. It's a three-in-one win, win, win situation.
Buy here. 
The Only Travel Palette You Need
When you're travelling and you only need a few colour cosmetics, this is your best bet. Or maybe you're not an eyeshadow kind of girl? Here's another 3-in-1 product. You can use it as eyeshadow, contour, highlighter, and blush. Oops, did we say 3-in-1? Make that 4! Swipe a little shimmer on your lids and blend a warm contour colour onto your crease for a quick eye look.
Buy here.
Lips, Cheeks & Eyes
Lip and cheek stains are always handy, especially when you need a little colour on the go. But, did you know you can use your lipstick as a light wash of eyeshadow too? Just dab and blend with your fingers!
Buy here.
This recommendation was first posted on Hauterfly. 
Comments