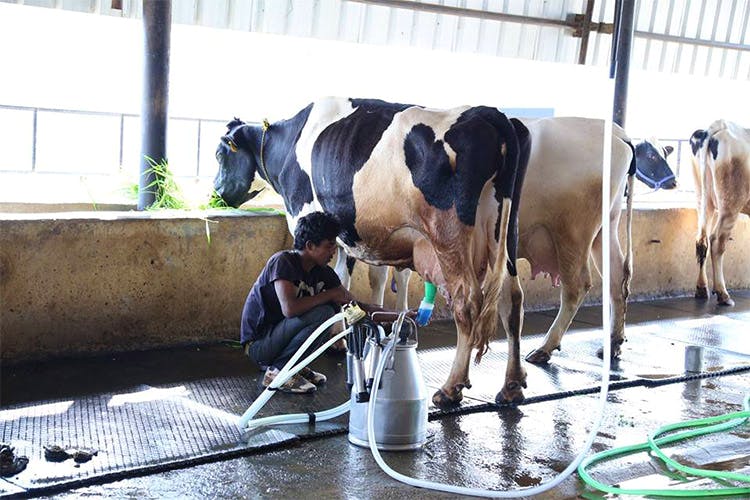 Places To Source Pure Milk From
If you've been to The Coffee Bond, you know we take organic food seriously. These are some of the places we look to for pure organic milk.
Back 2 Basics
It's an A2 milk producing firm situated in Gurgaon. Their objective is also to improve and increase the number of Gir cows in the northern region. They grow their own green fodder and make their own bio pesticides, ensuring a healthy diet for the cows, who in turn produce rich, healthy milk.
Find out more here.
4S Foods
100 per cent pure cow milk and farm-fresh, 4S stands for Swach Shudh Sampurna Sehat. They deliver their milk in one litre glass bottles that you can re-use.
Find out more here.
Farmery
Farrmery too does some stellar organic pure cow milk and they make it super easy for you to order through their website, their Android app or even WhatsApp.Find out more here.
Monthly subscription for one litre bottles: ₹ 1950
Comments