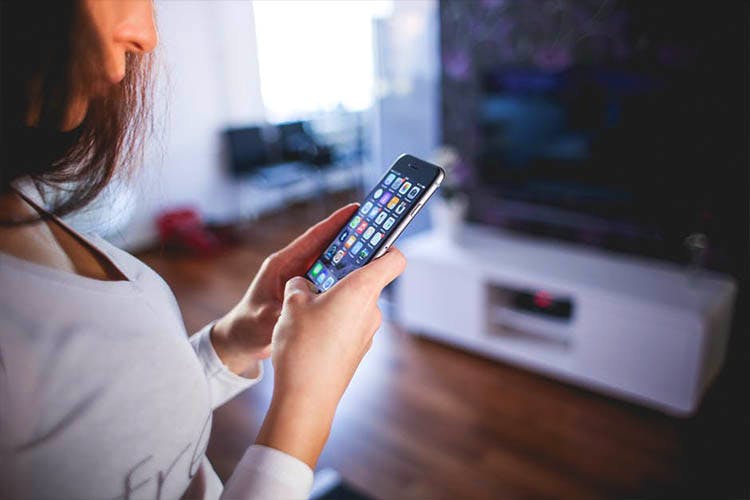 Stay Safe: Five Apps Every Woman In Gurgaon Needs To Download
While the idea is that we should be able to walk as freely and safely as any other gender, the execution has been elusive. In order to further the protection of women, certain apps have been created so that they may receive help immediately, should they find themselves in a complicated situation.
P.S. Keep in mind that for most apps, you and your emergency contacts are required to download the same app and create an account.
Shake2Safety
Shake2Safety is a free and functional app for Android user – you simply need to download the app and select one contact from your list who will be alerted by a text, phone call or both in case of an emergency. A notification on your status bar will inform you when the app is active. When you shake the phone, it will give you a three second timer to ensure whether or not you are in a dangerous situation before it alerts your assigned contact. If GPS is enabled, it will also share your location with the contact.
The app uses built-in texts and phone calls, so it will be operational anywhere you have a phone signal and you can get it on Google Play here.
bSafe
The bSafe app allows the assigned contact(s) of the user to follow their trail via the GPS. A set timer can also go off if the user does not check in after an allotted period of time. Some of the features include a fake phone call in case the user needs a diversion and notifying the emergency contacts of their location.
The app also allows the user decide whether or not they want an alarm to sound on their phone, and how much delay would they want between pressing a button and an alert being sent or the alarm ringing. You can install the basic version of bSafe for free on App Store here and here on Google Play.
Guardly
Guardly is prepared for all kinds of crisis communication. It can be connected to the campus security for students or building security for larger enterprises, to other students or employees part of the same institution/office, and to the standard emergency helpline number for any country. Sending alert signals for any situation is fairly simple – you get notified immediately when an alert is relevant to you and it gives ready replies in the form of texts, videos, photos, as required.
You can join Guardly on App Store here and on Google Play here.
VithU
A popular initiative by Channel V, the VithU app sends message alerts to selected emergency contacts at the press of a button. The app is easy, fast and discreet to use. The free app requires GPS and internet to remain on at all times so that it can share the location of the user.
The easy and convenient app can be downloaded on App Store here and Google Play here.
Safetipin
Safetipin allows users to check the safety ratings of a certain place in the city. Areas are rated on a scale on one to nine, one being the most unsafe, and nine being very safe. These ratings are based on the data collected by the users. The app maps the area, displaying safety ratings and marking the locations of the police stations, bus stops and other public spaces. It allows users to record cases of harassment or other issues faced in a particular area and report it to the police.
The app asks simple questions from the user in order to gauge how safe a place may be, and also offers a Feelings option which allows the user to record how they feel in a particular area, regardless of other ratings.
If you want to help the creators understand the city better, you can get the App on App Store here and Google Play here.
#LBBTip
These apps were designed for women's safety but now are used for all kinds of crisis communication such as robberies, kidnappings, natural calamities etc. Women are not the only unsafe people in this unpredictable world, so it is advisable for all persons to download a safety app and create a social safety net.
Comments