The information in this post might be outdated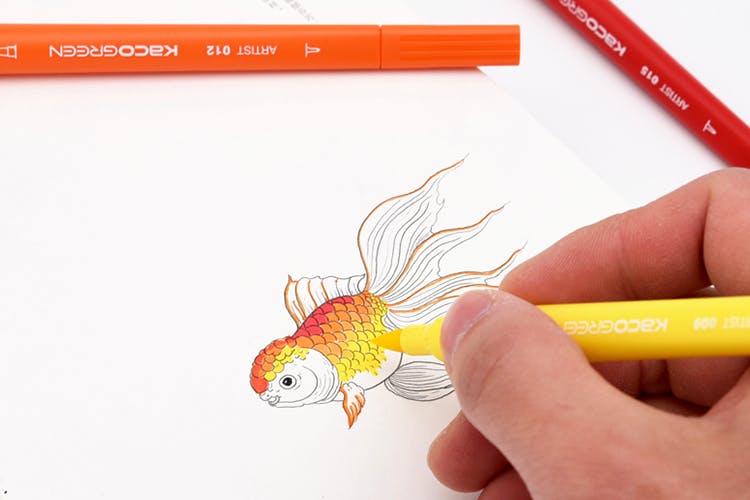 Mad Over Stationery? 5 Must-Haves From Scooboo For All Your Stationery & Craft Needs
Scooboo is not your average, run-of-the-mill stationery and crafts store. Filled with paint supplies like watercolours, finger paints, acrylic paints, and craft supplies like textile sprays, stencils, decorative tapes, brush pens and many more imported items, the options here are virtually endless! So for all you stationery addicts out there, here's a list of 5 must-haves from their exquisite range of products to fulfil all your artsy needs.
Sticky Notes
It's time for you to chuck out those boring, yellow and neon notes. Scooboo's range of quirky paper notes will add a fun vibe to writing tiny notes only because you'll want to stick these tiny pieces of paper everywhere.
Fabric Spray Paints
Give your old, worn out pair of jeans a makeover with delightful colours. And why just stop there? Whether it's shoes and bags or paintings and craft projects, these babies come in handy when you're in that art-it-up zone. Blackberry, White Coconut, Silver Moon, Flou Pink, Gold Sun, Violet and so many more vibrant hues—it's like Holi in a can!
Colourful Gel Pens
No stationery kit is truly complete without colourful pens. No matter what the situation is, whether you're in a boring office meeting or in an amusing doodling workshop, scribbling with colourful pens never fails to lighten up the mood. The colourful gel pen set by Scooboo will bring you a fun writing experience while still being ergonomic.
Chalk Paints
Wanna redecorate? Have some fun with these Chalk Paints from Scooboo. In addition to being easy to use, these water-based paints have ultra-matte finish leaving your artwork with a classy finish. Furniture, walls, mirrors—they work on almost any kind of surface and stay for long durations without leaving any brush strokes.
Decoration Tapes
Available in more than 19 variations, this one product caught our eye because taping has never been this exciting and fun. Cheering Penguins, Colourful Dots, Chill Parrot, Happy Panda—these quirky and vibrant designs will make you want to wrap your presents over and over.
Intrigued yet? We certainly were. And that's not all, all their products come to you from Japan, Spain, Italy, and all over the world, so you can expect a high-quality artistic experience. They also have backpacks and modelling kits which can be equally fun for you and your little ones. So if you feel like your stationery is too boring and passé, then check out more of their products on their website.

Comments