The information in this post might be outdated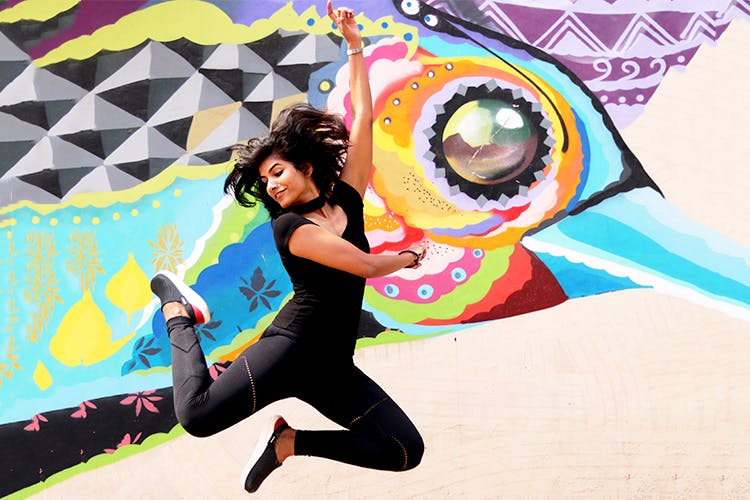 7 Days, 7 Styles: Your Everyday Summer Outfits Need These Funky Crocs
Few things in life invite a more diverse opinion than Crocs. Either you totally love it or simply can't stand it. But in case you are on the positive side of the argument, let us tell you about the latest range – LiteRide. We can tell you that this collection has the power to transform your everyday summer look without a lot of fuss.
Flip The Trend
Slippers remind us of casual afternoons, laid-back vacations and comfortable clothing. Familiar, colorful, full of warmth and super functional, these pairs are made to flaunt your style. And because they are unisex, you only got to carry one pair, wherever you go. Find your match here.
Black, White, Red & More
If you are always on the go, consider yourself even marginally athletic and are looking for something comfortable and durable, stop. Your search may have finally come to an end. Enter the unisex clogs from LiteRide collection.
Perfect for easy exercises, warm-ups, warm downs and perfectly in sync with the latest trends, these clogs are bound to attract the envious stare. The best part? They are available in a variety of colors to choose from; you can go black on red or red on white.
Check it out here.
Perfect OOTD
Summer means comfortable clothing, infusion of colors, cold shakes and easy to wear footwear. And just when we thought slippers were the best bet, along came the unisex clogs. Pair them up with your evening wear for the perfect OOTD

Add this pair to your cart here.
Slide And Glide
Slides are mostly about relaxed and lazy afternoons. Add your pooch to that mix, and you are looking at a great afternoon. This dual-toned, blue and white slide comes in the perfect summer color with super soft insoles. It is also extremely resilient and lightweight.
Check out this item here.
Add A Spring To Your Step
Ah, sandals are fun but only if they are super comfy. Otherwise, you are dealing with summer-blisters (eww). Leave the worries behind for we have an awesome pair that won't kill your feet. The ones we picked are super stylish and are guaranteed to accompany you 24/7 without fuss, keeping you always in style.
The Croslite foam outsoles compliment today's on-the-go lifestyle, and these sandals can easily become your partner in an adventure. Add them to your cart here.
Who Run The World?
We know who does. While running the world is not an easy task, doing it in an uncomfortable pair of shoes is an idea we don't want to entertain altogether. Enter the LiteRide SlipOns for women.
Loaded with flexible Matlite – uppers feel like broken-in from day one, so you are totally in comfort with these beauts. Easy to wear and durable in the long run, these are the perfect pairs to kick some serious ass. Check them out here.
Lace-Up In Style
Functional, athletically inspired in blue jeans colour, the LiteRide Lace M shoes are made for a mobile lifestyle. If you are looking for something slightly official yet comfortable, time to check these out here.
So We Are Saying..
The LiteRide collection from Crocs is made keeping the aesthetics of the social media generation in mind without compromising on comfort. The entire LiteRide collection is extremely light (rests at only 500 grams).
Check out the entire collection here.

Comments