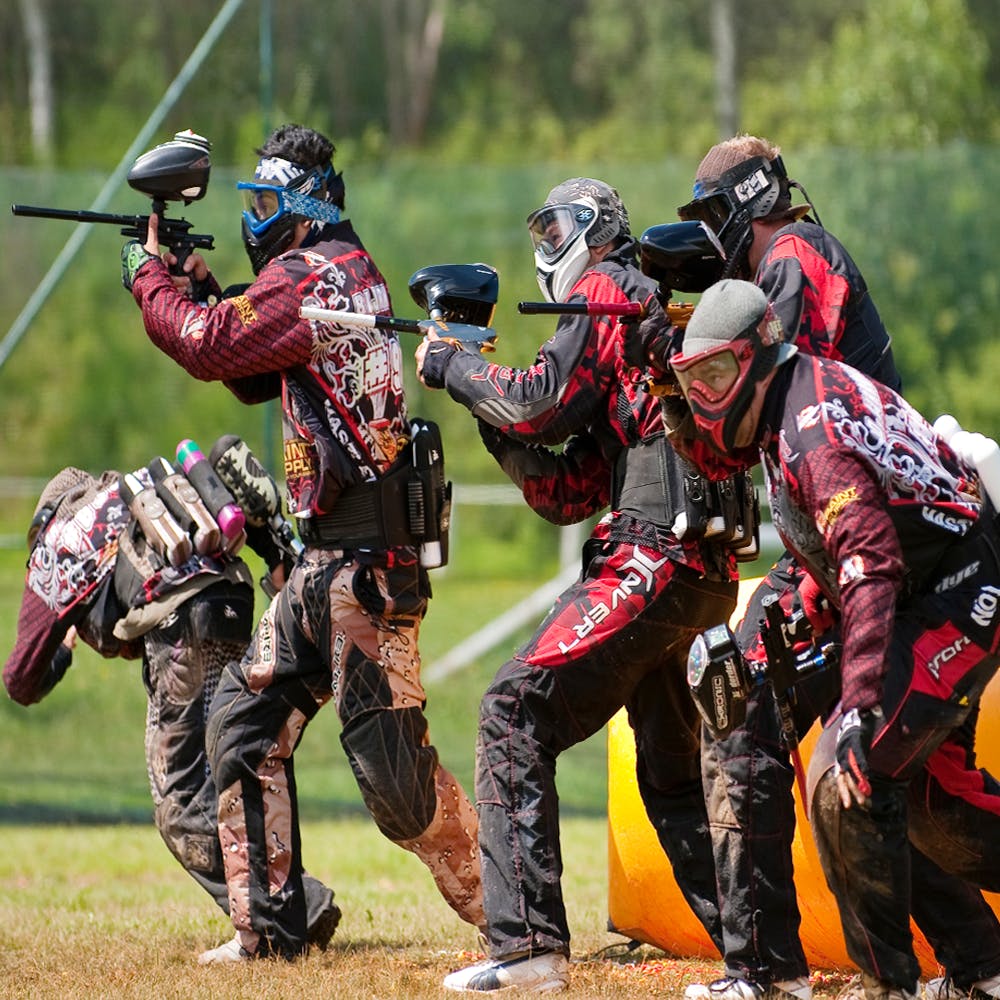 Paint The Town Red: Play Paintball At These 7 Places In Delhi NCR
If you're done with the usual movies and malls scenes, convince your gang to sign up for a round of paintball. We promise it'll be a not-so-boring get-together. Check out these facilities in Delhi NCR for a fun experience.
The Paintball Co.
Paintball Co. is perfect for those with kids. They have special deals for kids aged six onwards, and even birthday package specials. Their website offers a convenient online booking system. Perhaps, the most interesting thing about them is their ability to set up in an open space.
While they would prefer for you to visit their permanent location, they offer an Anytime, Anywhere, Paintball service, whereby they come to where you want and set up an arena (as long as there is running water, an open field, and access to electricity). This service is hands down the most convenient for private events.
Shootout Zone
For any hardcore paintball fanatics, Shootout Zone is a good place to go. They host paintball tournaments as well as other individual games regularly. The outdoor space offers erected barricades and natural protection from the foliage and tree cover. They have a huge variety of games (18 options!) like Capture the Flag (paintball style), Village Guardians, Hostage Rescue and more.
Water Banks Island Resort
For those of you looking to get out of the Delhi NCR region, but not too far, this is the location for you. The Waterbanks Island Resort is located at Damdama Lake (about 42km from Delhi). Good idea if you're planning a short getaway or even a corporate retreat.
The resort actually offers some paintball 'combat situations', where teams partake in a specialised mission with specific goals. These cost an extra INR 500 per person.
Rockshot Paintball Sports
Rockshot has it all with equipment and dressing up in American-style camo. They have two locations, one in Delhi and one in Noida. Run by a group of paintball enthusiasts, Rockshot aims to provide clients with the best equipment, guns and space to thrive. They offer a bunch of tournaments for both pros and the uninitiated.
Phoenix Adventures Tour
Based out of Delhi, this company curates corporate events, birthday parties and more for you, and your buds. Apart from zorbing ball, water roller, and other adventure game experts, they customize great paintball sessions. They even have paintball bunkers in shapes and design of a brick, can, dollhouse, carwash etc! If you're a large company looking for a fun offsite activity, this is where you should end your search.
Lock N Load
Located at the Pacific Mall, it is perfect for a day out combined with a movie and a meal. Lock N Load has a well designed indoor arena to help you throw paint around no matter what the season, or how the weather is outside. Pass through the obstacles, and tackle the odds to have a gala time during this fun session.
Comments