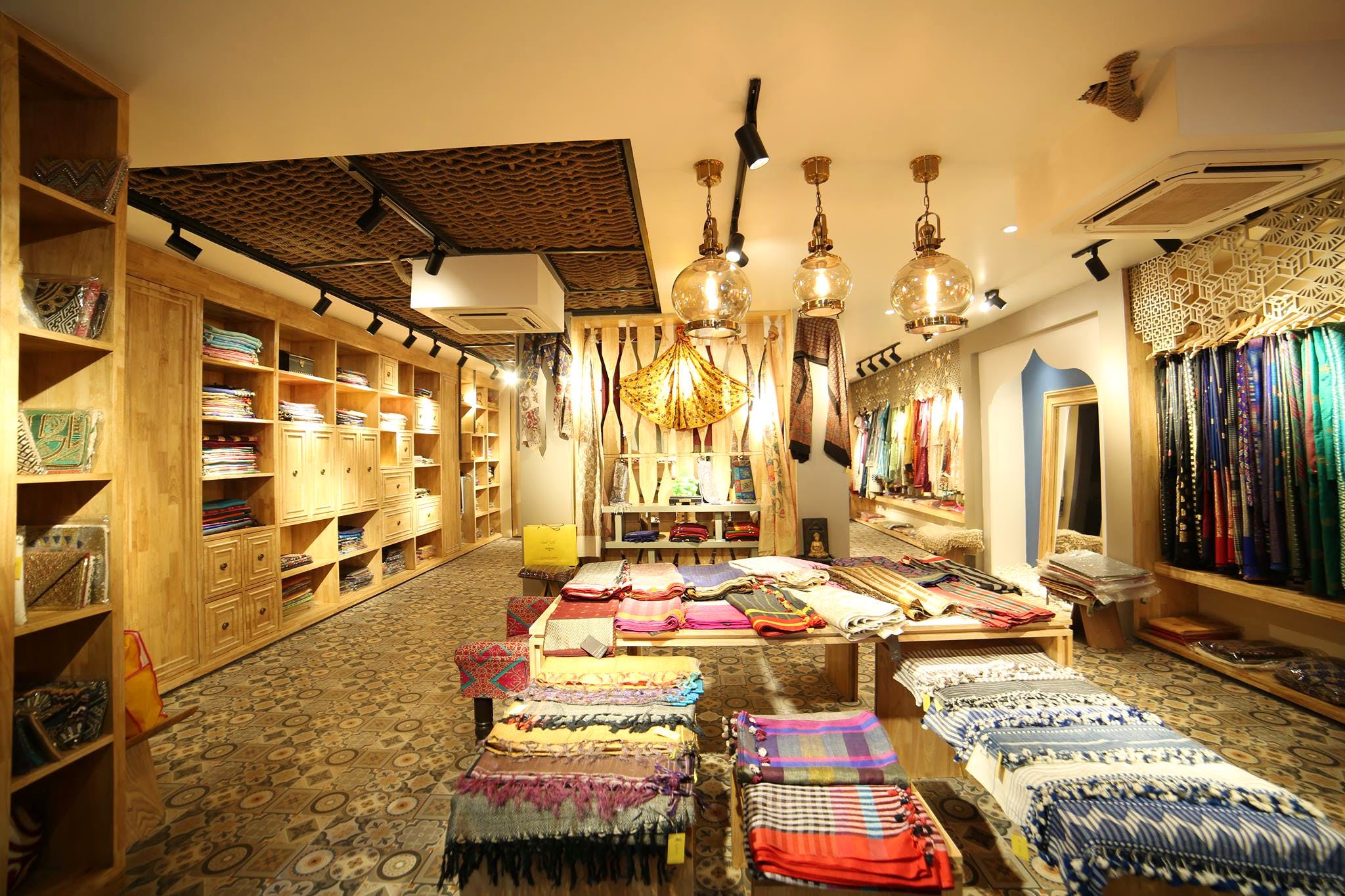 More Than Just Food: These Clothing Stores In CR Park Are Worth A Visit
How many times have you visited CR Park? Maybe, mostly during the time of Durga Puja (if you stay far away). But, we recommend that you head over to the market right now too considering the awesome boutiques here that you could shop from.
If you are closer to CR Park Market 2, maybe walk a little, and you'll find plenty of boutiques here that will sort your wardrobe.To make things easier for you, we've found five of the best ones.
LifeStore
Situated near Shiv Mandir, market no.4, this store is perfect if you are looking to score summer-y prints and breathable fabrics at affordable prices. Long kurtas, short kurtas, suit sets, fabric pieces, this place is stocked up. Apart from clothing, the store also sells laces, trims, and even jewellery.
Price: Kurtis start at INR 650. They also have a sale going on where they have 20% off on selected pieces
Devyani Shades And Weaves
Also located in the market no. 4, this boutique has got pretty dupattas and kurtas. We were particularly a fan of their fabrics since the quality felt good and we are sure it'll be even better once you wear it. They also customise and we hear that their tailoring services are on point so, go for it.
Price: It is pretty affordable with kurtis starting at INR 600
Peeli Kothi By Ambica
At first, while walking on CR Park main road, you might just miss out on this little gem but let's just thank Google Maps that makes life easier. As you will climb down the stairs leading to the boutique, you won't realise that you are in it for a big surprise. It's a plush boutique that has saris and dupattas from different states. They have Banarasi silk, Bandhej, Bhagalpuri, Chanderi, Dhakal, Kalamkari, Kantha, Patola, and Tant (cotton from Bengal). What we particularly loved was a multicoloured linen sari (Trust us on the prettiness).
Price: Their cotton saris start at INR 2000, while the linen sari that we loved was priced at INR 12,000.
Slice Of Bengal
This place is heaven if you want to have a piece of Bengal in your closet. The store has tons to offer when it comes to dupattas, saris, and stoles. They also have a good range of menswear where they have stocked up on kurtas to full pyjama sets. While their dupattas are a little pricey at INR 2,200, we thought it was all worth it considering we had our eyes set on a Jamdani silk dupatta with detailing all over. Oh, and they also do sell online so, feel free to check out their website before you head to the store.
Price: Saris start at INR 1000 cotton Taant saris, while menswear kurtas start at INR 700 (depending on sizes).
Aadyart
If you are looking for block printed saris and kurtis, this is the place you should drop by. Available at reasonable prices, their collection is perfect for summer. They also stitch outfits, you can customise as you like.
Price: Stitching starts at INR 650, kurtis start at INR 790, cotton dresses start at INR 1200.
Ask Mitali a question