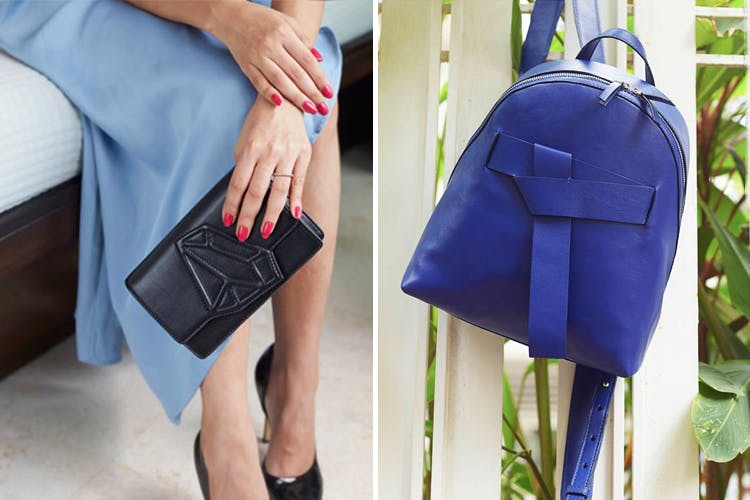 Rashmi Modi : Slings, Handbags, Totes and More
Shortcut
A fresh new brand making luxurious leather handbags and accessories, Rashmi Modi's bags are chic and impeccably crafted— the two things every handbag should be.
Brunch Time Pastels
This gorgeous pastel summer line is perfect for a summer brunch with the girls, or even an afternoon spent at the mall. We love their light coral satchel, and their fringe collection that will make you feel like you've got a bag full bag full of sunshine! There's no shortage of colour where we come from, and an understated pastel may be just what you need to pull off that fresh, sophisticated look.
All About Variety
We love that this brand features such a range of styles in the same colour and quality. So no more of that 'I want a satchel but the colour of the clutch is so nice!' Plus some of the bags feature super chic detailing like studs and fringes for that understated glam factor.
Price: Starting at INR 4700
Comments