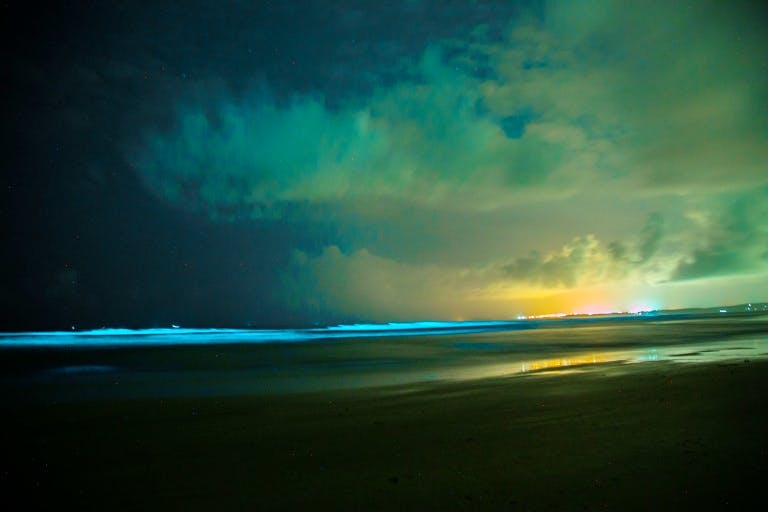 Beach Please! Check Out This Goan Beach That Legit Glows In The Dark #GetLost
What Did I Like?
We noticed a bright light on the waves and it looked like the moon reflecting on the white waves and ignored it the first time. But I saw it again. There was something lighting up the waves with a shade of blue every time a couple of waves hit the beach sand. I was in awestruck when I realised what it was - the bioluminescence! And I was seeing it on a South Goan beach. People travel as far as South America to witness these beautiful natural phenomena. Betalbatim beach looked nothing less than a paradise. With every strong wave came blue light. When we ran on the beach, the sand underneath glowed.
Best To Go With?
Family, Kids, Pets, Bae, and Big Group.
Comments