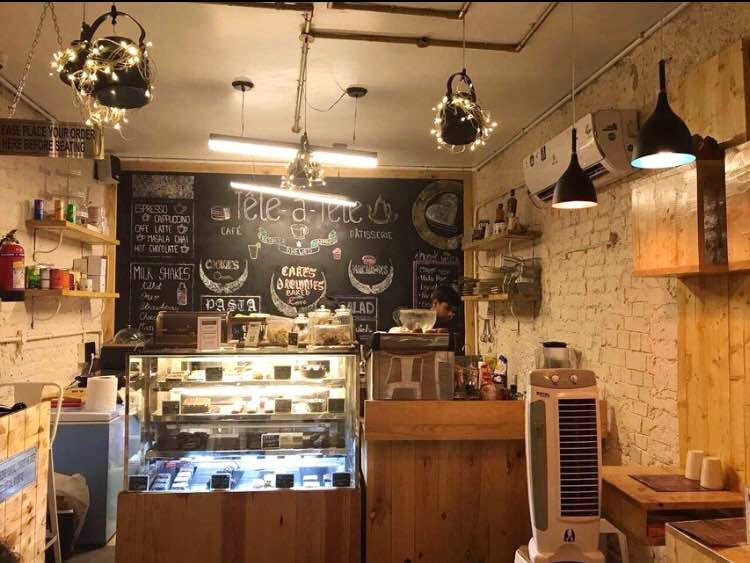 A Peaceful Café To Grab Some Amazing Coffees & Brownies
What Makes It Awesome?
With wooden theme and menu displayed on BlackBoard, this super cute place will give you an Insta-worthy moment at Tete-A-Tete This place has a great vibe and is bliss for a date with your friends, bae or even yourself. You can find this café in N Block Market of GK 1 after walking a few meters from the entrance. A soothing ambience, amazing food and courteous staff are what this place can offer you. As it is not in popular M Block Market this café is still undiscovered. The seat near the window is the best place to sit if available. You will love their food as they serve delicious food and divine desserts. Their Brownie and NY Cheesecake can give you a foodgasm. Their Sandwiches are juicy and filled with veggie. If your diet, try their Ceasar Salad as its fulfilling. Other recommended things to try would be Vada Pav as full of flavour's and they also serve our very own Masala Maggi. This café is a treat to sip our coffee after a long day of shopping in GK 1 Market.
More Information
Tete-A-Tete
Nearest Metro Station: KAILASH COLONY
Comments