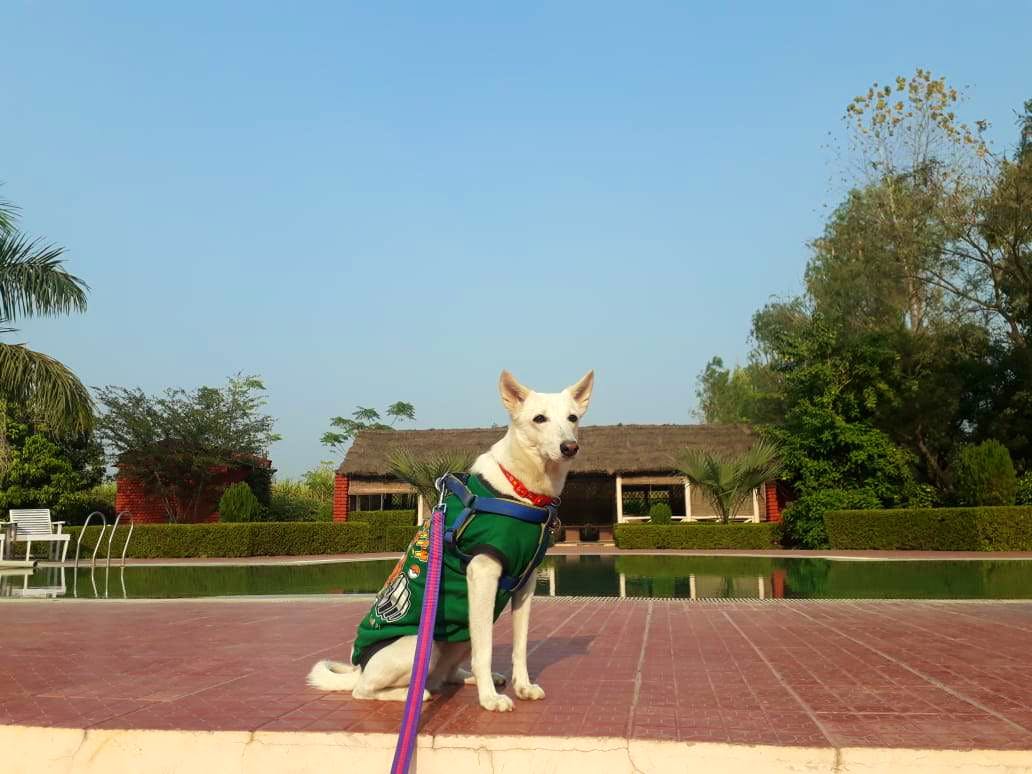 A Quiet Retreat Amidst Sprawling Mango Orchards In Kachrot
What Makes It Awesome?
Last Christmas, my family was visiting our place so this time we wanted to take them on a short road trip. Browsing through options nearby, I stumbled upon a gateway that was in the middle of Mango orchards! So, this place looked apt & seemed to work in our favour since : 1. It's a nature retreat, so you have tiny cottages nestled between lanes of lush mango trees! (Sounds dreamy, right!?) 2. Located near Bulandshahar, the drive from Greater Noida is about 3 hours on top, without any major traffic. 3. It is PET-friendly! Yes! What a relief to not have to bother to leave your furry friends behind in dog hostels :) 4. The package is Inclusive of accommodation, 3 times meal & use of recreational activities like badminton, swimming pool, welcome drinks etc. The food was pretty decent with their breakfast being the best! 5. You can opt for weekday travel as from friday to sunday the package cost steeps up. Weekday cost is considerably low. 6. It's a perfect place to unwind, to be with nature, get a real feel of the countryside with agricultural lands around! Winter time would give you plenty of views of the mustard blooming! 7. If rest & leisure is not the only thing on your mind, you may well indulge in some cycling, paintball shooting, zip-line, etc at an added cost. 8. The staff is very cordial & helpful, to say the least. So, head to this place if you are looking for solitude & are not keen on the done & dusted gateways!
What Could Be Better?
Please follow the navigation given by the retreat guys. The last 2 kilometres could be a little tricky with dwindling countryside roads. Roads get narrower & you would get tired of countering endless tractors & Bullock carts. It's best to avoid sedans & SUVs & travel in smaller cars. The route to this place doesn't have good eating joints or dhabas, so stock up on your snacks & munchies for the way!
Comments