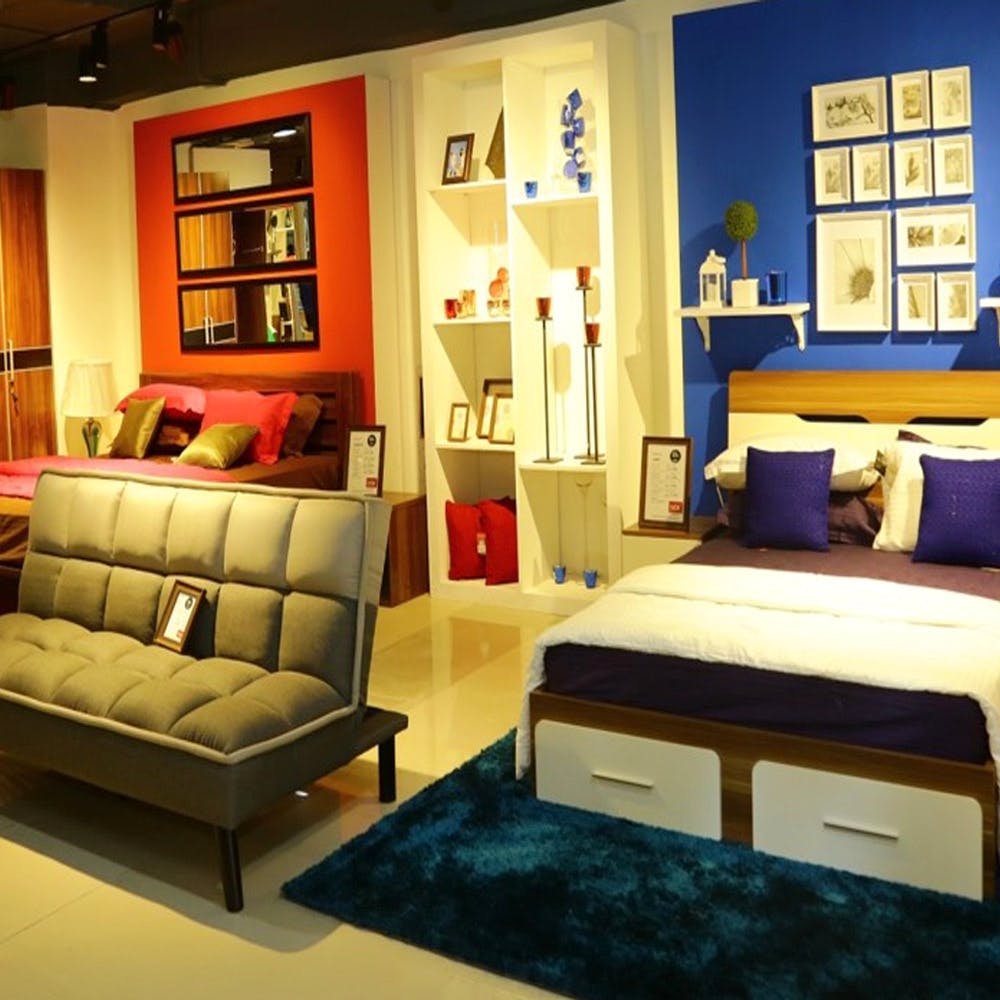 Decor & Accessories Stores To Hit Up
Crown Interiorz Mall has a wide variety of stores that retail footwear, bags, jewellery, home decor, and cosmetic products. Here's a list of the best decor and accessory stores that you should hit up when you go shopping there.
Smart Furnish
Recommended for: Flowery bed sheets and cosy quilts. Click here to know more.

Home Saaz
Recommended for: Design services, gorgeous crockery, and vibrant cushion covers. To know more, click here.

Fos Lighting
Recommended for: Lighting up your space with pendant lights and crystal chandeliers. Click here to know more.

Evok
Recommended for: Leather recliners, ceramic vases, and fabric upholstered chaise lounges. To know more, click here.

Magic Cross
Recommended for: Ceramic showpieces, paintings, and last-minute gifts. Click here to know more.

Value Station
Recommended for: Discounted sneakers! Click here to know more.

Adidas
Recommended for: The Stan Smith and Prophere collection. Also, bragging rights.

Wildcraft
Recommended for: Raincoats, rucksacks, and travel gear. Want to start off adventures on the right note? Drop by this store.

Samsonite
Recommended for: Sturdy and long-lasting, fabric and polycarbonate suitcases, duffle bags, and great after-sales service.

Miniso
Recommended for: Being the only Miniso outlet in Faridabad, duh! Also, check them out for cute stationery, gifting pieces, and innerwear.

Voylla
Recommended for: Super cool and affordable rings, earrings, and pendants. And for accessories that will help you stand out from the crowd.

Tanishq
Recommended for: Trustworthy diamond and gold jewellery for special occasions.

Titan
Recommended for: Impeccable service, quality eye wear, and a ton of options.

Comments