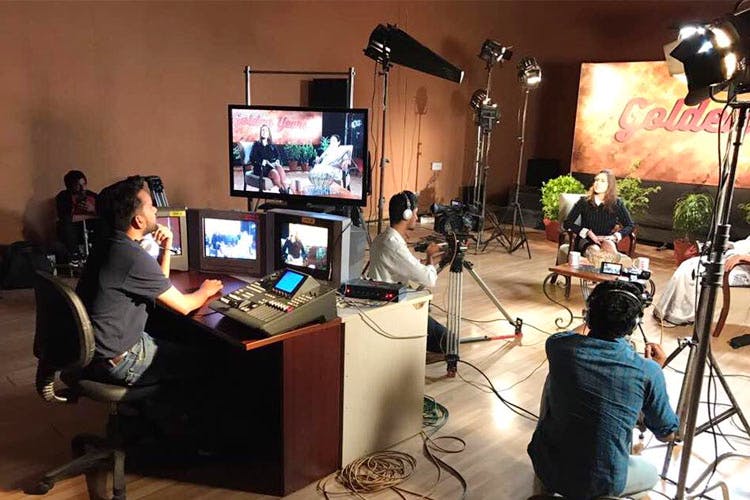 Aspiring Actor? Shoot For The Big Screen With These 5 Acting Schools In Delhi
Always been passionate about acting? While these schools aren't easy to get into to, they're worth a shot if you're really passionate about the art. So, put your best foot forward and step into the spotlight with these acting schools,. Whether it's the stage or Bollywood you're aiming for, they'll definitely help you out.
Institute of Creative Excellence
Institute of Creative Excellence school has schooling and training for media and entertainment industry. Founded by Balaji Telefilms, they are proficient and updated with the latest learning methodologies like Instructor Lead Training (ILT), Computer Based Training (CBT) and Web Based Training (WBT). The courses here cover specialisations in Acting, Modelling, Cinematography, Direction, Editing, Production, Scriptwriting, Sound and VFX. If you planning to enrol here, know that you get immense exposure to the live environment in Balaji studios during curriculum.

CRAFT
The Center For Research In Art Of Film And Television (or CRAFT) is an academic institution dedicated to helping students understand how to best meet the requirements of different roles, dialogue delivery and other aspects of acting. They have six month and part-time courses, so they're pretty flexible that way.
Asian Academy Of Film And Television
The Asian Academy of Film And Television (AAFT) has a three-year acting course which is pretty gruelling, but they have a fantastic board and talented actors coming to conduct workshops for students. They have one of the best cinema courses in the country and we hear the faculty is great. Learn from some of the best members of the industry and feel prepared to take on any kind of role.
RK Films And Media Academy
RK Films And Media Academy offers a number of courses for acting, both short-term and long-term ones. They have lectures, seminars and workshops by experts from the Indian films, TV, radio industry. They also have academic collaborations with Delhi University, Hansraj College, IGNOU and Jesus & Mary College, so if you're a DU kid, this works out for you.
Barry John Acting Studio
They have weekend courses and a four-month long diploma course in acting, but you'll have to see what works for you, as the weekend ones aren't available every month. They use a lot of exercises and advanced techniques as the course progresses, so you'll have to go for the full-time course if you really want to learn as much as you can here. They've got a great faculty, and use a lot of practical approaches and performance projects for students.
National School Of Drama
The National School of Drama is one of the best in the country for theatre. We hear it's pretty tough to get in, but it's worth the effort. Their training is extremely thorough, and students are required to test the skills acquired in front of an audience. It's no picnic here—they seriously mean business and push you to your maximum potential. Their acting courses and workshops are conducted by some of the best teachers in the country, so if you're really passionate about acting, it's time to apply to them.

Comments