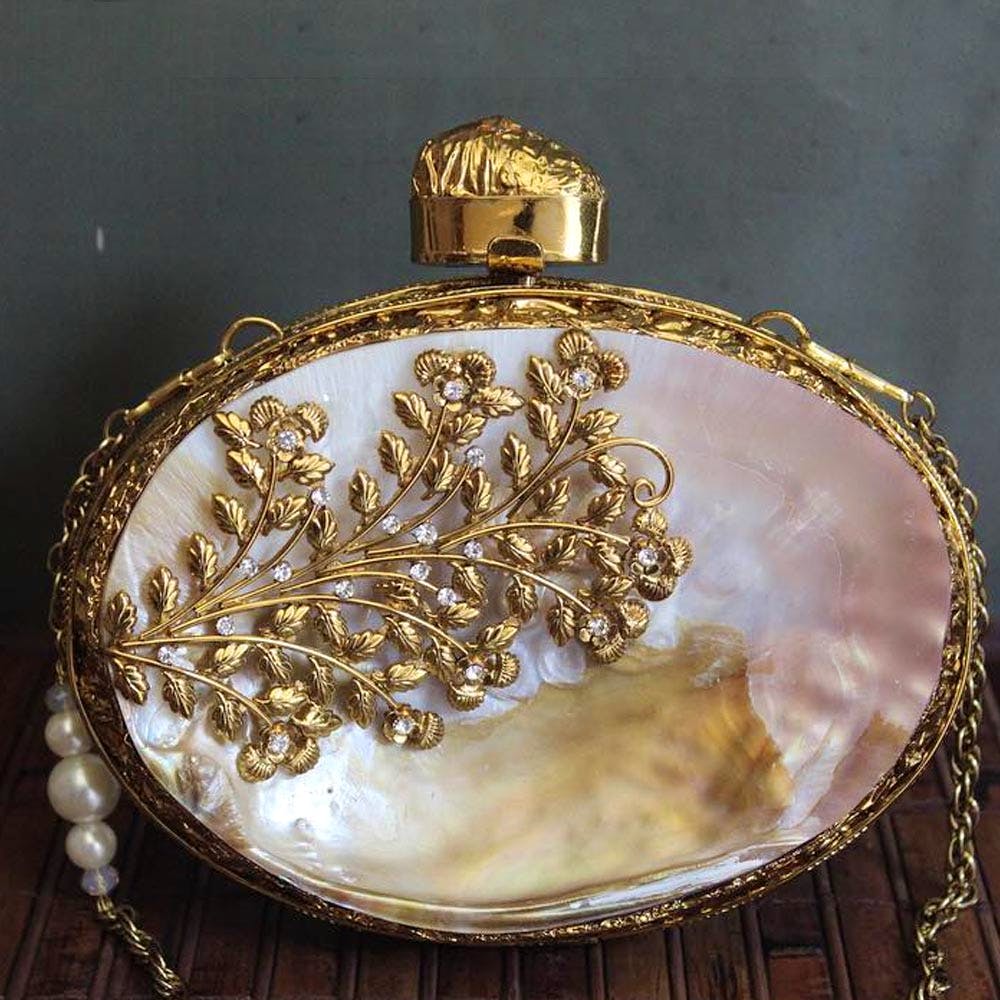 Check Out Adwita For The Most Beautiful Embellished Bags & Earrings
What Makes It Awesome
Adwita Bags & Accessories should be your go-to if you've got a major bag fetish! Some people have shoe obsessions. Some love a good collection of hats and hair accessories. If you're part of those 'some' this brand should definitely be a part of your wardrobe codex if you're looking to up your bag game! They retail glamorous clutches and earrings that'll leave you awestruck!
One of the reasons we love their products is because they're handcrafted, and it makes each of them so very detailed and unique. Adwita Bags & Accessories crafts bags out of liquid resin, and what you end up seeing is a clutch that looks like it's been carved straight out of marble or opals. Their clutches are extravagant and have druzy and gold embellishment that's quite detailed. The earrings they retail are made out of brass, and semi precious stones. Mostly, their jewellery is encrusted with druzy, keshi pearls and baroque pearls. You could say that this brand's bags and accessories are great for occasions where you're looking to add a little extra to your outfits. Apart from earrings, they also have necklaces and bracelets, which are mostly single-string and again, really nice if you're looking to make a statement. Their price range starts from INR 1,200, and they retail through their Instagram page.
What Could Be Better
I would've loved for them to have an offline shop and to perhaps already include price details on their Instagram page.
Comments