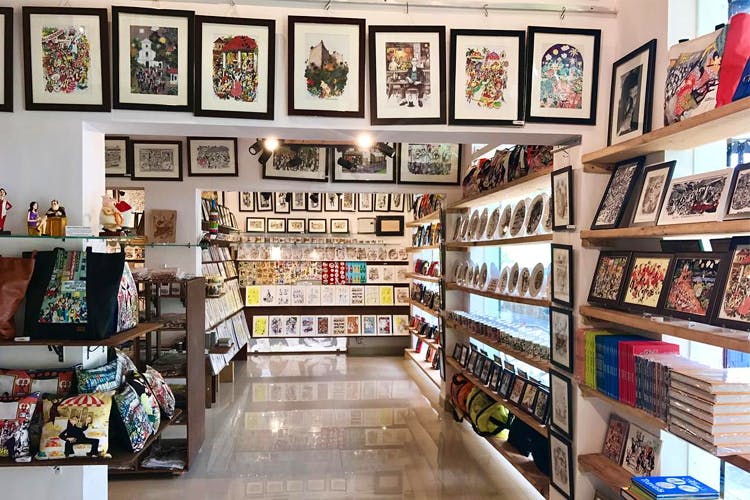 Get This Legendary Cartoonist's Lamps, Crockery & Bags; They're All So Affordable!
Shortcut
We'd so far just scoff at the idea of having a renowned painter's work hung above our bean bag because, two words: Forever broke. This was until we found that we could have none other than epic cartoonist and illustrator, Mario Miranda's art on our coffee mug or on a party clutch without breaking the bank. So, we're re-considering. Hint: The lamps start at INR 1,200 and the bags at INR 1,300.
What Makes It Awesome
After years of enjoying red wine and meats in crowded taverns and eateries around town, Goa-based Mario had his finger on the pulse of city's social life. The minute observations about friends, relatives and even innocent bystanders often became the subjects of his humorous rants. His witty sketches got him noticed and he worked with TOI and other renowned publications soon after. In fact, he was even awarded the Padma Vibhushan in 2012. And all this was for the uninitiated.
For those already familiar with his work, good news awaits. You can have a brilliant piece of his work by going on to this website that's got a whole lot of art prints, cereal bowls, lamps, diaries, bags, and cushion covers that celebrate his art.
These cute tiles make a great housewarming gift if your friend's moving to a new pad.
Whether you're looking for a present or would love to have a piece of a nostalgic Goan village in your life, we suggest you check it out at leisure.
What Could Be Better
A greater variety of product types is always nice to have.
Comments