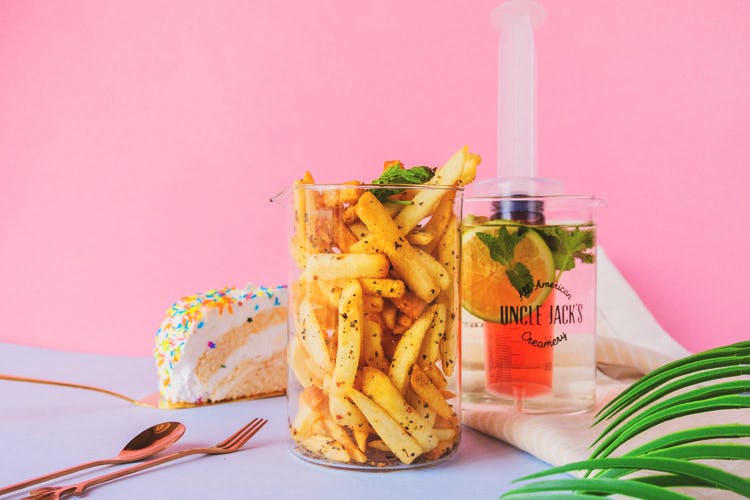 The Joys Of American Street Food In North India, Check Out This Eatery
Shortcut
American Street food offers a variety of delicacies, that have you drooling in every bite. At Uncle Jack's find your comfort street food and walk home with a hearty smile!

Pizzas, Burgers & Refreshing Drinks - They've Got It All
Get your hands on the best American Street Food in takeaways or as you sit in their boutique cafes. Their most popular dishes include fries, sliders, refreshing drinks and more. And if you try their Gourmet fries, there's no going back because it will blow your mind away. Don't miss out on their exciting fries menu in Chicago, cheese and pizza flavors! To quench your thirst post diving into scrumptious food, try raspberry lemonade, kiwi mint and passion fruit, mint watermelon and more. Present in six outlets across North India, including Jammu, Ludhiana, Jalandhar, Patiala, Mohali and Chandigarh. Delhites, it's time to cheer as they're opening an outlet in the city by the year-end!

So, We're Saying....
Enjoy your favorite comfort food made with love at Uncle Jack's!

Ask Srilaxmi a question