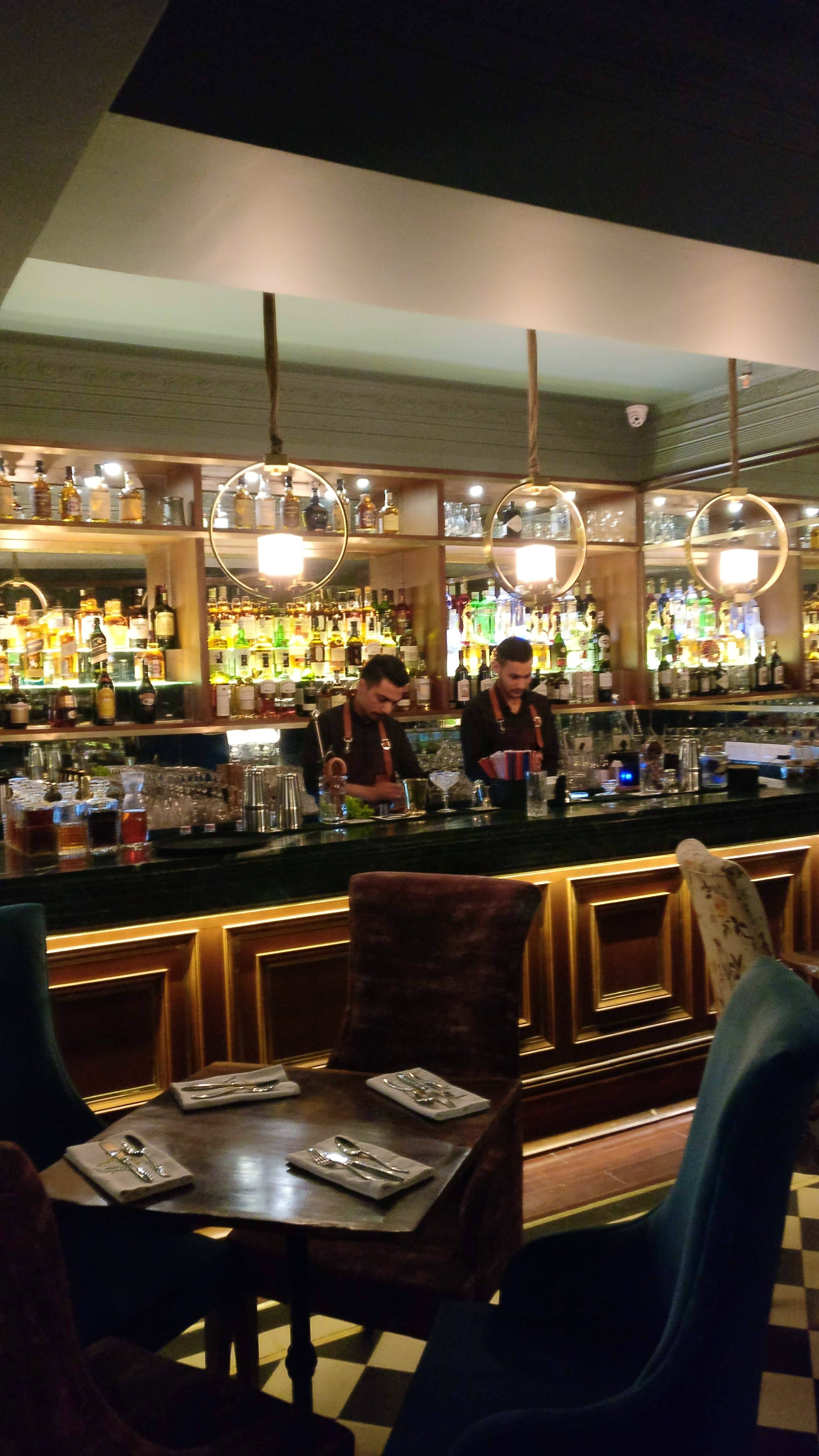 Nearest Metro Station:

KHAN MARKET
Khan Market's Newest Arrival Has Killer Food & Drinks And An Anglo-Indian Theme!
What Makes It Awesome
It's always a treat when a new restaurant opens up in Khan Market since each one turns out to be better than the last—and Anglow was no exception. It's a new whiskey bar and restaurant that's got interiors straight out of a picturesque postcard. Big, cushioned chairs and large sofas are the seating options here—straight out of a cinematic replication of an Anglo-Indian home from the days of yore. The food they serve is a fusion of Indian spices and English recipes, and the cocktails are as attractive as they are delicious. Everything, of course, has the undertone of Anglo-Indian culture (as the name suggests). We tried the pork sausages, the cheese platter, the jalapeno bread toast, the mixed meat shepherd's pie, and the tipsy pudding dessert. Of the lot, the pork sausages were definitely top of the list, followers closely by the shepherd's pie. Safe to say, they know how to cook their meat well. Very well. We tried a few of their signature cocktails. Yellow Breakfast, a scotch-based light cocktail, and the gin and vodka concoctions (served in stunning glasses) were super-impressive. There aren't that many on the menu, and that works out because whatever they do have is pretty great.
What Could Be Better
The place is definitely a bit on the pricier side, but given it's in Khan Market and has great food and drinks, we can hardly complain.
Comments
Nearest Metro Station:

KHAN MARKET