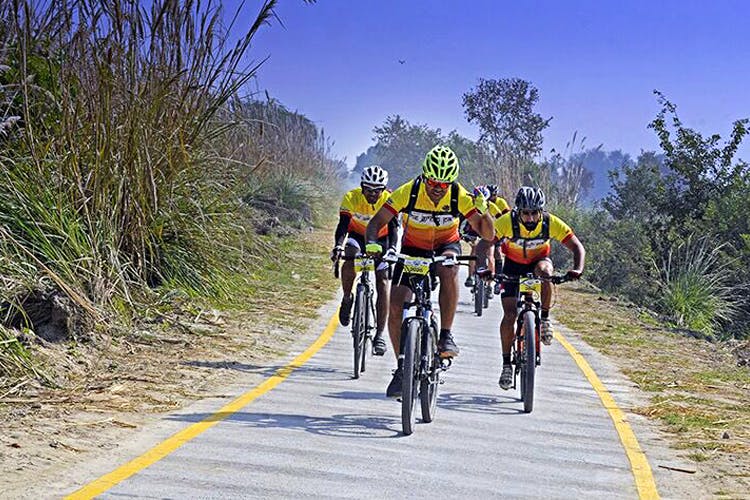 Asia's First Cycle Highway Has Opened. Are You Coming?
Shortcut
Cyclists, hold on to your helmets! Asia's first cycle highway is now open. It was built between Etawah and Agra, and is a whopping 207 kilometres long.
Get Geared Up
The primary reason that this highway was built was to highlight the importance, and of course, promote eco-tourism, especially around the Taj Mahal.
Yup, that's right. The highway, which runs parallel to the main highway btw, starts at the Eastern gate of the Taj Mahal. Along the way you get to cross the Raja Bhoj ki Haveli, Bateshwarnath Temple, Mela Kothi Jarar and Naugava ka Quila. The end spot: A lion safari in Etawah.
So, We're Saying
We'll see you there! Seriously, we love this, and we can't wait for more of these to crop up all over the country. Hopefully, it'll get more people interested in the sport too.
Looking to buy a cycle? Head here.
Comments