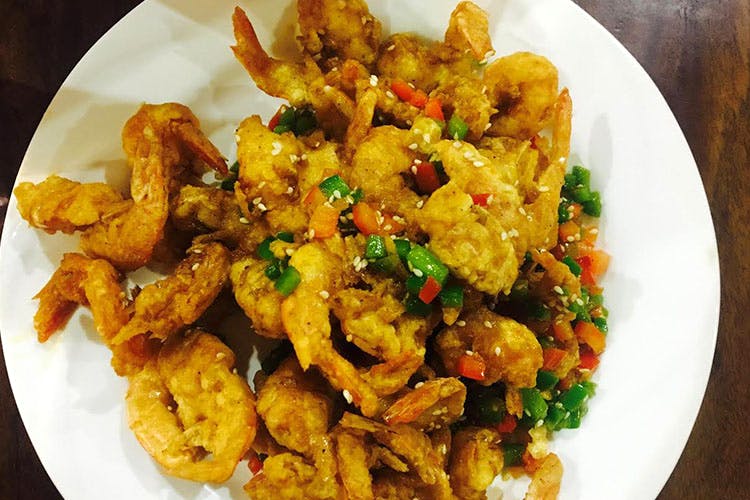 Chinjabi No More, Sample Authentic Chinese Fare At This Restaurant
Shortcut
This restaurant is one of the few places in the city which takes Chinese food to a whole new level as the establishment is run by Chinese folk. Yes – even the chef, so you're bound to keep coming back for some absolute authentic Chinese meals.
About The Ambience
The first thing which strikes you when you step in here is that you are probably one of the few Indians in this restaurant and this is probably a testament to the authenticity of the cuisine at this restaurant. Bare of too many ostentatious decorations, this restaurant is one with no frills and a vibe quite unlike that of traditional Chinese restaurants in the city.
PS: It's best to brush up on your chopstick skills because they have to go hunting for a fork if you request for one.
What We Loved
The Chinese wine, a speciality here, is not for the faint-hearted. In fact, a bottle of this is accompanied by a note of caution from the server who warns you of the potency, because the deliciousness of it might have you fooled. To prepare for this, we lined our stomachs with fried pork dumplings which were crispy and wonderfully juicy at the same time, and peppery chicken which has a slightly unfamiliar taste that takes a while to get used to but is succulent with a slightly spicy after taste. We also ordered the Shanghai Cole and Tofu soup which was light, healthy and ensured we had our share of greens.
We were torn between the Bang Bang Chicken and the Chilli Prawns, both of which we wanted to try. However, we finally ended up going with the prawns that were deep fried to perfection. This was accompanied by finely chopped capsicum and bell pepper seasoned with sesame and chilli sauce, which offset the flavour of the prawn beautifully.
An Absolute Winner
However, it was the pork ribs that our taste buds fell in love with. They were perfectly tender and, when paired with a slightly sweet sauce, made for a gastronomical delight Also, we recommend steamed rice with all the dishes so that you can experience the flavours at their finest.
#LBBTip
The restaurant is not listed online and is definitely a hidden gem. Check out their menu and offerings on Facebook here.
Comments