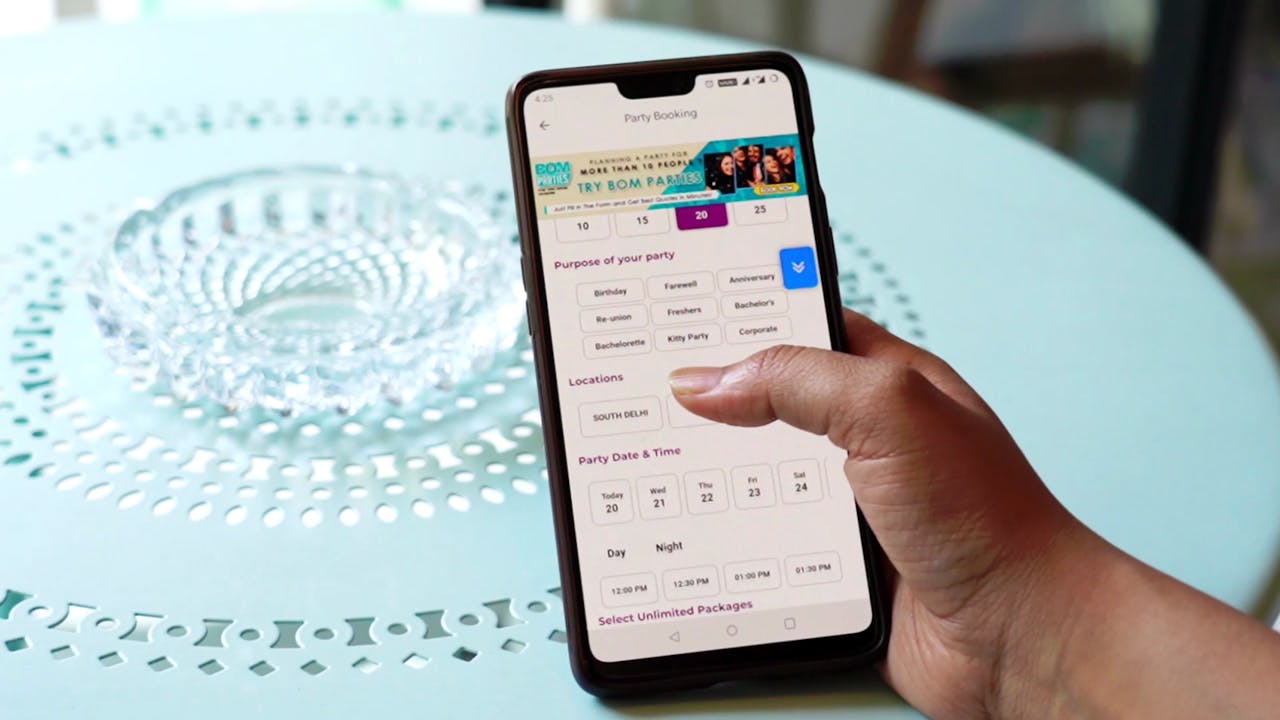 Planning A Party For Friends? Check Out This Venue Booking App For Killer Deals!
Shortcut
Don't like your office all boring and dull like the heritage-old government quarters? Add some fun to your work life with a party scene at your favourite restaurant without breaking the treasury. All you've got to do is fire up the Baromeeter (BOM) App on your phone and book a place at killer deals. Read on to know the reasons for why it's our true party wingman!
Booking Is Just A Swipe Away
Pronounced as Bar-o-meeter, it's super easy to book deals on food and drinks for parties, whether you're a group of 10 or 100! Simply add the usual details - number of people, date, time, venue and food package preference - and get options for party venues across the town at prices you won't be able to ignore. Choosing from the options will be a task, but fret not. Just shortlist venues, check the final price and confirm the booking by paying a token as advance online.
Make New Friends
Jokes become more exciting when Baromeeter allows you to connect with friends you may not have known earlier or friends who happened to be just dropping by at the same restaurant? Agree with us? So when you check-in at the venue through the app, you can find others who have also checked in there. On a side note, just resist the urge to be creepy.
Confirmed Reservations? Yasss!
Our reservations requests are their command, which is why they charge a very nominal per person booking fee for confirmed table reservations. So once the table is reserved with a deal such as a 30% discount on total bill, the customer gets a confirmed seat (basis availability). So no more pooper scenes of reaching the restaurant and waiting for tables to get vacant for odd hours!
Sucker For Deals?
Get instant cashback of upto INR 2,000 on your next party at restaurants across the town, especially if you're a loyal BOM user. Get real time offers especially during lean times from your favourite restaurants with heavy irresistible discounts and really cheap party offers! We ain't seeing the party plans going haywired anymore.
Chillin' Like A Villain
It's truly India's first party wingman App. Unlike other food and beverage Apps on your phone, this one has anything and everything related to going out and partying. With 350+ listings across the city (unlike your other popular F&B apps), you're truly in for a great time with your crew, without worrying about emptying your bank accounts.
Comments