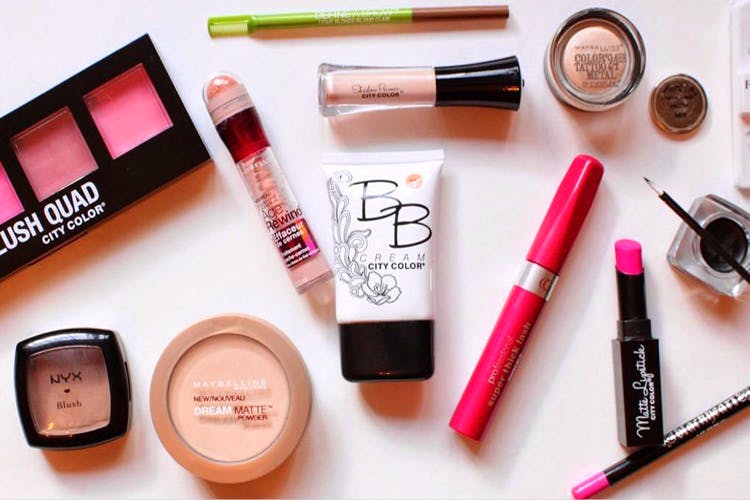 Beauty on a Budget: 5 Must Have Make-up Products for Beginners
Make-up is an art form, but for those of us who are just starting out, it can be super confusing, and the crazy number of brands and products out there definitely do not help.
Throw away your fears, for we're here to help you out with the five make-up products to start your your beauty journey with. The best part? They're all under INR 500!
BB cream
For a beginner, BB creams are a great way to start as they are easy to apply, and aren't too complicated, which is not quite the case with foundations. From the number of variants we've tried in the market, Ponds BB cream fared the best for us.
Shop online here.
Price: INR 350
Compact powder
To make sure that BB cream is set, a good powder is essential. Make sure you buy something that's close to your skin shade though, and don't pay heed to all the sales assistant aunties trying to make you look 'fairer'. While there are some great ones out there, the Faces Go Chic Pressed Powder fits the budget and does a damn good job.
Shop online here.
Price: INR 399
Eyeliner pencil
Even if you do nothing else, just lining your waterline with an eye pencil can make a huge difference. Make sure you pick one that's smudge-proof, or at least one that'll last you a few hours. We won't beat around the bush with this one: Go pick up the cult favourite—Maybelline Colossal Kajal.
Shop online here.
Price: INR 200
Mascara
To add some volume to your lashes and make your eyes look large and beautiful, good mascara is a must have. You may want to pick one that's waterproof, especially if it's humid or if you have particularly watery eyes. We've tried quite a few out there and nothing quite impresses us like Maybelline Colossal Volum Express Mascara.
Shop online here.
Price: INR 350
Lipstick
Let's talk colour! There are quite a few good brands in the market that have reasonably-priced lipsticks. There are tonnes of shades out there, and if you find yourself overwhelmed by the options, we think a brownish-pink shade is the safest choice to make for your first lipstick.
Shop online here.
Price: INR 299
Read more on Mawi's Vintage here.
Comments