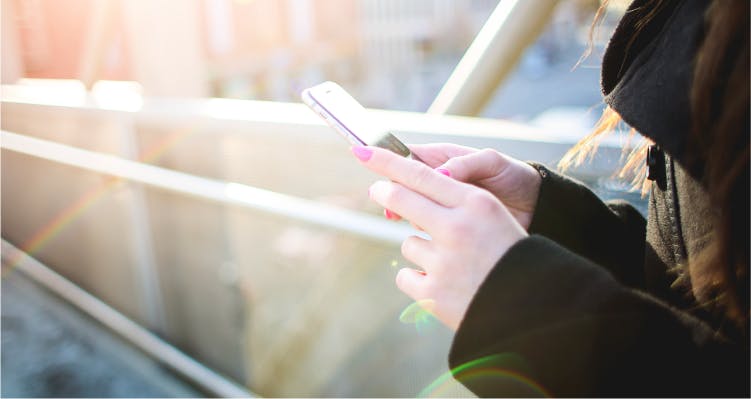 9 Most Useful Delhi Apps You Should Download Right Away!
It's no secret that Delhi is a difficult city to live in and navigate through. With mobile technology making the lives of Delhiites infinitely easier, we thought we'd give you a list of some of the best, most useful, and time-saving mobile apps (apart from LBB, of course).
Swiggy
Do we even need to say why this app made it to the list? Food delivery has benefited not only consumers but also owners of local restaurants who don't have the manpower to accommodate delivery on their own. Swiggy, with their vast coverage of local cafes and a customer support system that never disappoints, is our go-to choice and the best app to have handy when hunger strikes.
Delhi Metro
Metro is what keeps this city running, literally, with a daily ridership of 2.54 million people on an average. And now, that the facility has expanded and covers mostly the entire city, an app that can guide you through the routes and lines of the metro comes in really handy. All you have to do is put in your start and end station, and the app tells you everything from the route, the amount of time it takes, and even alternative routes, if you might need them.
Uber/Ola
Let's face it, driving in the city can be a hassle that not all of us want to deal with. Ride sharing apps can be really useful, for those who don't have a car or need to go to far off places on a frequent basis. Although, we recommend that you walk or use public transport whenever you can (for the sake of the environment), but these apps are great to have in any case.
Cred
Cred is a member's only app that gives you rewards for paying your credit card bills. They have a ton of partner brands and you basically earn points for paying your credit card bills and you can redeem the points for offers from these brands. This one time, a cake was delivered to a friend of ours as a reward for paying her bills on time!
Urban Clap
Whether you need to get your plumbing fixed or need to hire a tutor to teach you guitar, Urban Clap is the app that can connect you with professionals across industries. They can even get you in touch with astrologers and vastu shastra consultants, so you can be sure to find literally anything on the app.
Headspace
Considering how fast paced our lives are, having an app in your phone that can calm you down when you're stressed or even stay focused when you need to concentrate on something. Headspace even has special modules for people with anxiety disorders, and SOS exercises in case of sudden meltdowns.
Walnut
For people who end up spending way more than they originally intended to, or those who generally wish to start saving money, this is a great app. It keeps a track of your expenses and helps you analyse whether you're spending wisely or not.
Google Lens
Google Lens is an image recognition technology that shows you relevant information related to the objects that you point it towards. The app identifies the objects and does a reverse image search. It can take you to the exact or the closest result it can find on the internet, and also provides you links to buy similar products online.
Sadly, iOS users aren't as lucky yet and the app is only available on the Play Store for Android.
Inshorts
Inshorts is an app that brings you all the latest news related to business, sports, politics, and technology in less than 60 words. It's perfect for those who don't have the time to read lengthy articles but still want to keep up with the news.
Comments