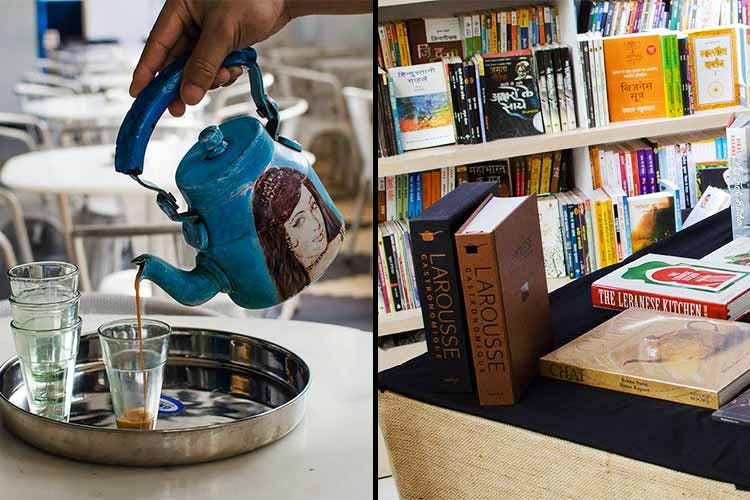 These CP Cafes Are Affordable & Perfect For A Catch-Up Date With Your Bestie
Connaught Place is the perfect place to chill and converse with your BFFs - it's convenient, there's no dearth of options. However, if it is broke season for you, here is a handy list of cafes that won't burn a hole in your pocket.
The Chai Story
The Chai Story is a saviour for all the hungry and broke. You can take a buddy and talk your hearts out over delish chai and shakes with amazing snacks like sandwiches and Maggi.
Cha Bar
Char Bar wins in the popularity department, and for good reason. With a soothing white decor, plenty of books from the adjoining Oxford bookstore and a killer chai menu (give the fish and chips, ice tea, Earl Grey tea and lemonade a try). It's easy to pass hours here over a pleasant conversation. Take note: it also tends to get really crowded. So, factor that in.

Brioche Dorée
A two-storey, well-lit space, this one is a new entrant to the Delhi scene. The sweet-treats on display had us all starry-eyed. Make sure to try the Almond Croissants, Pain-au-Chocolat, Kouign Amman and other French desserts.

Wagh Bakri Tea Lounge
We weren't too sure about this one at first, but their Saffron tea and a simple, finger-food menu won us over. Plus, it has an ambience that's perfect for a date with your chindi-and-can't-deal-with-fancy-places buddy.
Theobroma
Although a little packed, Theobroma stays as adorable as ever. This where you can bond with your friend over some amazing choco chip and cookie brownies (and feel guilty over all the bingeing later).
Comments