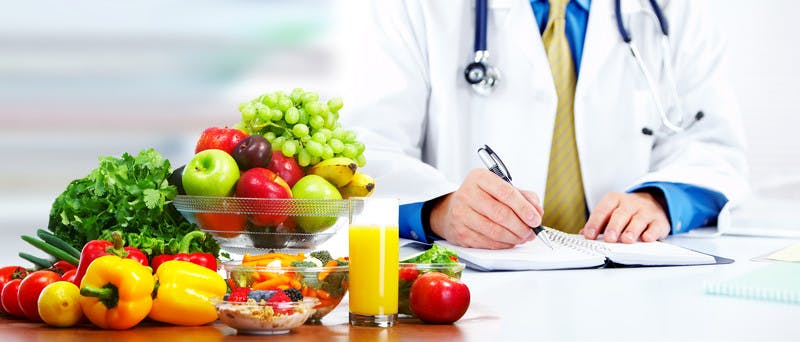 These 8 Tried-And-Tested Dieticians Will Help You Take Charge Of Your Health
There are those who need dieticians after a vacation, or a heavy wedding season, and then there are those who have their nutritionists on speed dial – the perennial indulgers. And so, we've come up with a tried-and-tested list of dieticians in Delhi that you can also have on your speed dial.
Dr. Karun Makhija
Also known as the 'Miracle man,' he is one of the most reputed dieticians in Delhi. We know so many people who swear by him. Quantity control and satisfying cravings (so as to prevent over-indulgence) are key in his food plans that work in every sense of the word. Most of the lazy lot might love the fact that he doesn't insist on exercise.
Fee: INR 2,500 per session
Clinic closed on: Tuesday
Tapasya R Mundhra
Encouraging a way of life and not a diet plan, she literally looks after your entire body and well-being. She'll keep a track on your meals at all hours of the day, and make you drink some rather unfamiliar concoctions, but the food is simple, wholesome, and she just seems to get what the body needs.
Fee: Starting at INR 9,000 for monthly packages
Clinic closed on: Sunday
Dr Anjali Huda
She provides easy to follow personalised programs at her clinic in GK 2. She prescribes a simple, home food diet with options for meals, which are easy to follow and don't leave you starving or craving for more food. But she does stress on regular exercise in order to optimise the benefits of the plan.
Fee: INR 7,500 (single consultation fee) and INR 12,000 (one-month package)
Clinic closed on: Sunday & open till 2pm on Saturday
Sakshi Dhingra
Sakshi Dhingra only includes products that are readily available in the local markets. Herbs like cinnamon, cloves, fruits and vegetables like apple, broccoli, spinach and papaya, and also quinoa and double-toned milk are a part of Sakshi's diet plans. She runs a clinic in Gurgaon called Shape Up and has had an average weight loss result of 4 kg per month.
Fee: 3,500 per month
Available for consultation on Tuesday, Thursday and Saturday; 11 am – 12 pm
Ishi Khosla
Whole Foods, which has been started by this lady is all about healthy living. She generally meets clients once a week, and asks you to maintain a food diary through the week, which she then assesses at the next meeting. She has also started an online weight management portal – The Weight Monitor, so her services are available to anyone who can't get a one on one appointment or doesn't have the time to meet with her personally.
Fee: The prices vary depending on health conditions (heart problems, diabetes etc) but the standard monthly charges are INR 15K.
Available on all days except Thursdays & Sundays
Kavita Devgan
She provides weekly consultations at her clinic and also reviews your progress after each week to ensure that you're always on track. We recommend her because she's patient, highly approachable (yes, on WhatsApp too!) and tries to work things around your schedule. She also writes for leading dailies like HT, The Hindu, DNA, Mint, has published a book endorsed by Kalki Koechlin and will be releasing her second book too in 2018.
Fee: INR 6,000 per month
Available for appointments only on Wednesday & Saturday
Ankita Gupta Sehgal
Another well known dietician in Delhi is Ankita Gupta Sehgal. She is based in Mansarover Garden, West Delhi. She provides personalized nutritional counseling and believes in providing simple & easy diets to her clients, right out of their kitchen. She believes in adapting her plans to the different personalities of her clients.
Fee: INR 2,500 per month
You can book appointments with her online as well.
Nidhi Sawhney
Nidhi Sawhney started NUTRI advice, a Weight Loss & Weight Gain Clinic in Delhi for offering diet management practices. She preaches always maintaining a good physique. Also, she has specific plans catering to people going through depression/ anxiety, heart health problems, lifestyle management, PCOS, or overweight kids.
Fee: INR 4,000
Again, you can book an appointment at any time on their website.
Comments