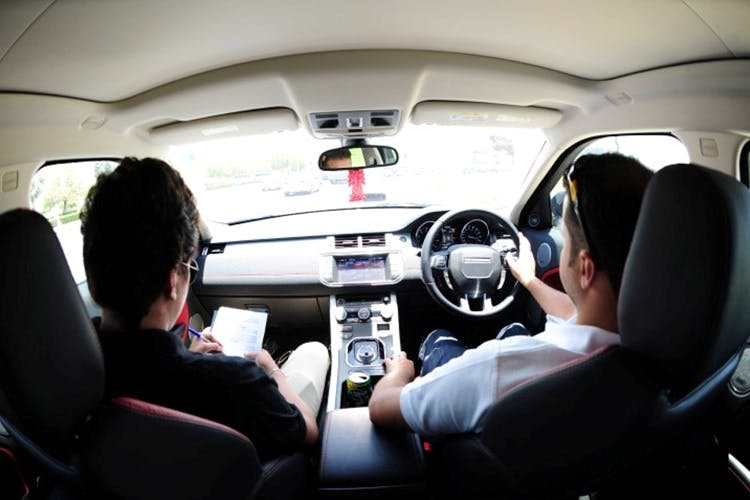 Pedal To The Metal: Learn How To Go 0–60 With These Driving Schools In Delhi
We think it's time you stop depending on your buddies to take you places, stop being the DJ in the car for once (although a much-coveted position), and learn to take the wheel. These driving schools in Delhi are highly-rated and are bound to give you the expertise in taking on Delhi traffic and coming out victorious.
Maruti Driving School
This driving school is handled by Maruti and they hold up their name and quality in their driving lessons. They take students through theory classes, practical classes, and simulation classes to root in the basics of driving. They're spread out all over the map in places like Rohini, Dwarka, Sheikh Sarai, GK II, Peeragarhi and more.
Where: You can check out their centre locator and find the contact details of the nearest one.
Price: On request
Institute Of Driving And Traffic Research
Institute of Driving and Traffic Research is a government facility focused on teaching newbies how to drive responsibly in a matter of days. You can enroll in their everything-you-need-to-know course to learn how to drive your dream car (or your old Fiat?).
Price: On request
New Nanda Motor Driving School
One of the most trusted driving schools, this place will have you revving your engines in no time. Mr. Santosh, the head trainer, is appreciated for his skill and experience by many. They have informative and interactive courses you can undertake. They offer a basic eight-day course and an advanced 15-day course. You can choose your one hour slots any time between 6am to 8pm (Monday to Saturday).
Price: Starting at INR 2,500 (eight-day course)
Yadav Motor Driving College
This place has reasonably priced courses, efficient learning techniques, and confidence building driving lessons. They'll have you enjoying all the joys of driving in no time.
Price: INR 2,500 for 15 days (30 minutes per day)
Katyani Training School
Beginners, run over here (because you can't drive, yet) for a crash course in driving. The professionals here will patiently teach you how to drive in their own systematic way, fixing all your errors along the way, until you become a responsible road lover.
Price: INR 2,300 for 10 days (one hour a day)
Vandana Motor Driving Training School
Although the function only in Indirapuram, we've heard raving reviews about their quality service and patient teaching skills. Guess we'll see you on the road, soon?
Price: INR 3,000 for 15 days (10km/day)
S.K. Motor Driving Training School
You'll find friendly instructors here, who are ready with a wide knowledge base in driving, to teach you all there is to learn about going vroom. They're a trusted driving school with a huge pile of positive feedback from former students. Students who take this driving school's classes are going places (literally)

Price: INR 2,500 for 15 days (30 minutes per day).

Comments