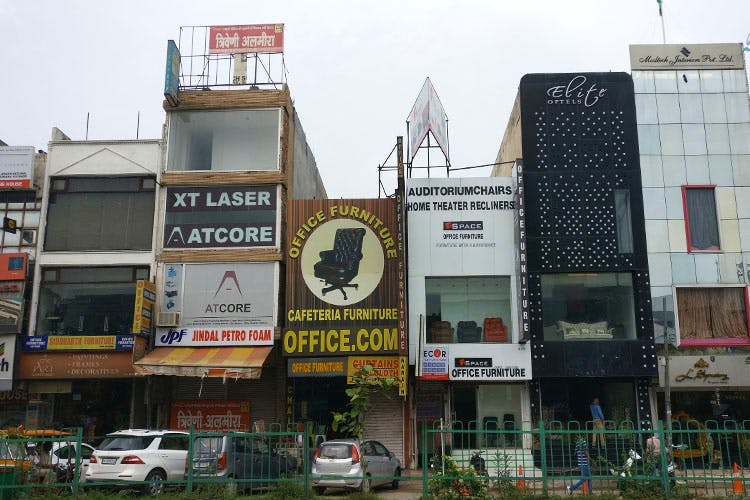 Looking For Office Chairs In Delhi? These 5 Stores Will Have Your Back
Call it the most essential piece of furniture in your office because office chairs always have your back (like, literally) – and you shouldn't settle for one you don't fall in love with.
Here's where you can score yourself some good office chairs and undertone your work life with a happily-ever-after.
Reliable Furniture House
As they're named is as they are – reliable. They've been in the office furniture game for long and their whole focus is on chairs. These guys have a huge collection of office chairs you can rest your butt on. Everything from cushioned chairs to mesh ones, they've got it all.
Price: Starting at INR 4,000
Maharaja Office Furniture
A chair's supposed to be a friend and these guys know that. Their only motto is dealing in quality furniture and they definitely live up to it. You'll find a lot of new choices for your next chair buddy, so we recommend you prepare to break some cushioned hearts.
Price: Starting 4,800 INR
Office Hub
This chair laden store is a symmetry heaven (definitely bonus points). Get yourself a boss chair with heavy armrests, guests chairs with comfortable lumbar support, or just a simple chair for your dog to go round-the-world on (this should definitely be more of a thing).
Price: Starting INR 4,500
Idus
Idus has made its name in the furniture industry through sheer quality. Spruce up your office with Idus' signature genre of chairs. Their pricing might be on the higher end, but their chairs go perfectly if you want that elite look for your office.
Price: Starting INR 7,000
Dice Office Furniture
Charmingly catering to the more luxurious needs of the market, Dice has a fleet of office chairs which will make you feel like the top executive that you are. You need to get one for your office if you're going for that crème-de-la-crème feel. The pricing is also a little on the opulent side, but well worth the products.
Price: Starting INR 7,500
Comments