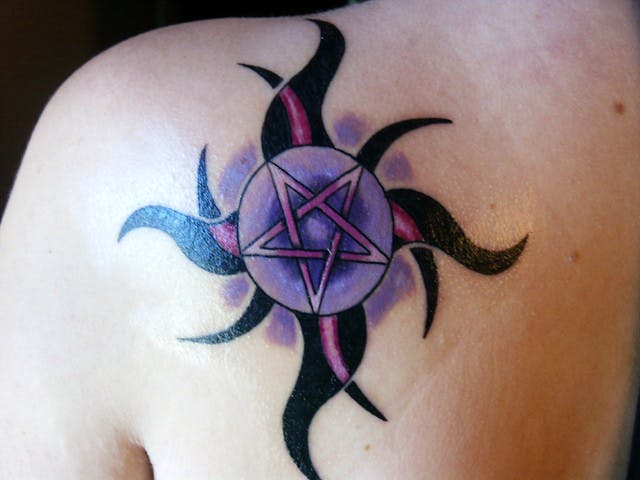 Getting Inked? These Tattoo Artists Will Create A Masterpiece
Tattoos are a way of expressing what you truly believe in and they stay with you forever. For this, we understand it's imperative to find the right artist, who knows and agrees with your idea and gives life to it. To make your life a lot simple, we pick the best tattoo artists that will make your dream come alive, right in front of your eyes.
Nimz- Monsters Ink
Monsters Ink in Gurgaon is run by Nimz, whose attention to detail is quite astounding. Basically, all you have to do is head to his studio with an idea and he will create a marvelous image for it. He is good with traditional tattooing and some dotted work that's all the rage right now.
Lokesh Verma - Devilz Tattooz
Lokesh is one of the most renowned tattoo artists in Delhi and he works out of the famous Devilz Tattooz in GK 1. His work speaks volumes in creativity and perfect detailing. Having worked globally, he brings unique styles and designs to the table and improvises beautifully on an idea you may already have. He is good with coloured, black and grey tattoos. Give him a shout if you want a portrait or a nice colourful tattoo.
Mo Naga - Headhunters' Ink
Mo Naga, as he is addresses himself, is a tattoo artist from Nagaland. He is currently working with Godna Gram situated in Shahpur Jat. Mo Specialises in tribal designs, especially tribal work from the North East region of India. He interacts with different tribes hailing from the North East and studies the origin of their traditional tattoos and brings them to people to experiment with. His work is quite intense and different.
Ali Burrni - Burrn'ink Studio
Ali has a knack for intricate tattoos. Be it a beautifully woven flower or some dotted work, his work is very clean and fresh. Most of his work revolves around the concept of symmetry and all his tattoos take form from there.
Max - InkInn Tattoo Studio
Max is good with black and grey tattoos, if you don't want anything colourful on you. He is also your go-to person if you want to go with some lettering. He is good with fonts and calligraphy. So, the next quote you read and love and want to get it inked on you, you know where to head!
Manjeet Singh - Manjeet Tattooz
Manjeet Tattooz Studio located in West Delhi is creating quite a wave in the emerging tattoo culture in the city. His tattoos are fresh, artistic (you should check out his portrait work) and very engaging. He does lovely colourful portraits and faces, and also inks images inspired by the Sikh religion. His use of colour is phenomenal and very lively.
Vikas Malani & Micky Malani - Body Canvas
Vikas and Micky are quite popular when it comes to creating intricate designs. From old school to modern, they are best at what they do. Together, they have worked with a lot of celebrities and they are located in Hauz Khas Village. While Vikas is really good with linework, dot-work; Mickey is good with everything that requires fineness, crispiness.
Mike Cowasji - Mike's Body Art Studio
If you have a concept in mind, and you are confused about where to go, Mike's Body Art Studio located in CR Park can be your option. He is really good when it comes to putting the concept on paper, and on to your skin and does really great customisations.
Tattoo Villa
There is no particular artist we'd recommend from Tattoo Villa since all the artists associated with the place are really good. Located in Lajpat Nagar, they are really good when it comes to 3D tattoos, fonts, and even abstract art.
Abhishek - N.A Tattoo Studio
Located in Karol Bagh, this place is good if you are looking to get a portrait inked on your skin or even something complicated. We personally love their landscape tattoos. And the best part is, you can go through their Facebook page and check appointment availability.
Angel Tattoo Design Studio
Located in Rajouri Garden and Gurgaon, all of the artists at this studio are good and you can check this studio without thinking twice. They excel at tattoo customisations, 3D tattoos, portrait tattoos, and they also offer the facility for creating temporary and fake tattoo.
You can check their work here.
Devang - DNA Tattoos Art
Located in South Ex, we've been told that Devang at DNA does amazing work. If you are looking for some work that requires lots of shading, detailing, Devang is your man.
Adi & Ring - Hawk Tattoo
Located in Select CityWalk, this place should definitely be on your list. Adi & Ring from the team will make sure that your journey is smooth and your thoughts are perfectly captured on your skin.
#LBBTip
The cost of getting inked at these studios depend on the size and style of your tattoo. So, either decide on what you want beforehand or have a chat with these awesome artists and brainstorm.

Comments