The information in this post might be outdated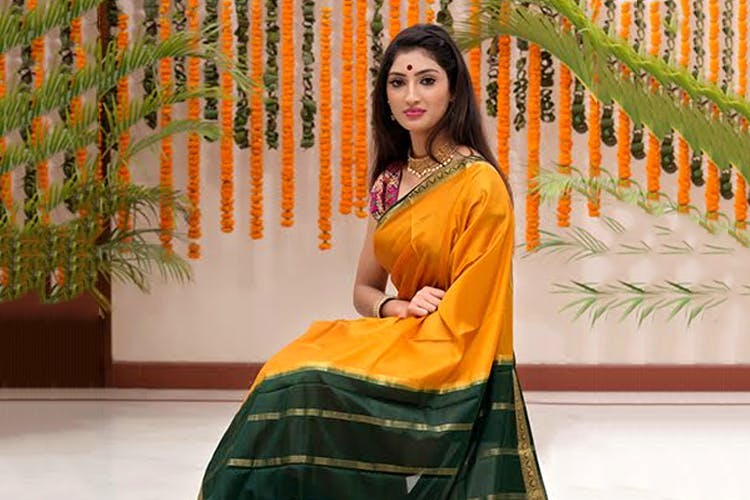 Seven Yards Of Elegance: This Brand Has Everything From Trendy Linen To Pure Raw Silk Saris
Shortcut
Got multiple occasions lined up but the summer has left you in a dilemma whether to flaunt a saree or not? Our answer is yes! We came across trendy linen sarees from Bhartshtali that showcases beautiful print & hand-woven fabrics.
Handcrafted To Perfection
Growing up watching our moms and grandmas pull off the 7 yards of pure elegance was nothing less than beautiful. If you, too, have been a fan of sarees (just like we are) then Bharatsthali will be your one-stop destination to score ethnic linen saris, pure raw silk and more! Be it Gujarat's jamdani patola, Telangana's uppada pattu or the very famous Banarasi silk, Bharatsthali showcases an exquisite collection of delightful craftsmanship from all around the country, under one roof! The designs and patterns have been passed from one generation to other, making them even more special and they have talented craftsmen who weave it using traditional ways thus maintaining its authenticity. What we absolutely loved are the linen sarees, the fabric is soft on the skin making it wearable even during summer.
So, We're Saying…
Got a wedding to attend or a fancy party to be at? These sarees will be your savior and create a style statement with minimum efforts. They keep updating their collection so one can try different prints & silks, so get yourself beautiful some saris here.
To stay updated, follow their Facebook & Instagram.
Comments