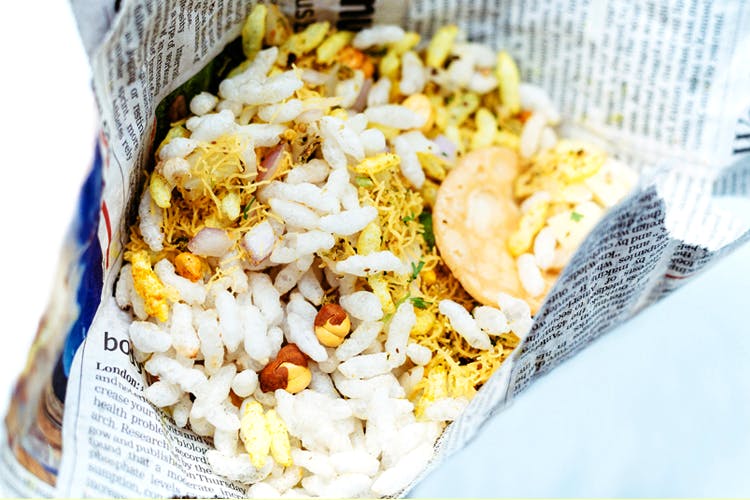 Nearest Metro Station:

South Extension
If You're In South Ex, Try The Bhelpuri At Bombay Bhelpuri
Shortcut
After years of gorging on street food, we've come to the conclusion that Bombay Bhelpuri's signature version is as good as any we've had.
All About That Bhel
Shopping in South Extension is tiresome – there's so much ground to cover between Part I and Part II. So, after a marathon session, we find ourselves craving a heaped plate of Bombay Bhelpuri's spicy, flavourful bhel. Priced at INR 50 and topped with mur mura, we solemnly swear that this bhelpuri makes cheating on your diet okay.
Save Me Some Sev Puri
Perched right opposite McDonald's in Part I, this stall only serves three dishes – the aforementioned piece de resistance, a delectable Sev Puri and a lower-cal Jhal Muri. The Sev Puri is equally good – crunchy, flavourful and perfect for a quick snack.
If you're watching your weight, get the lighter Jhal Muri. We're not huge fans though – it lacks a chatpata punch.
So We're Saying...
Get yourself a plate of both and put out the fire in your mouth with a glass of freshly squeezed Anar juice, right next to Bombay Bhel.
Comments
Nearest Metro Station:

South Extension