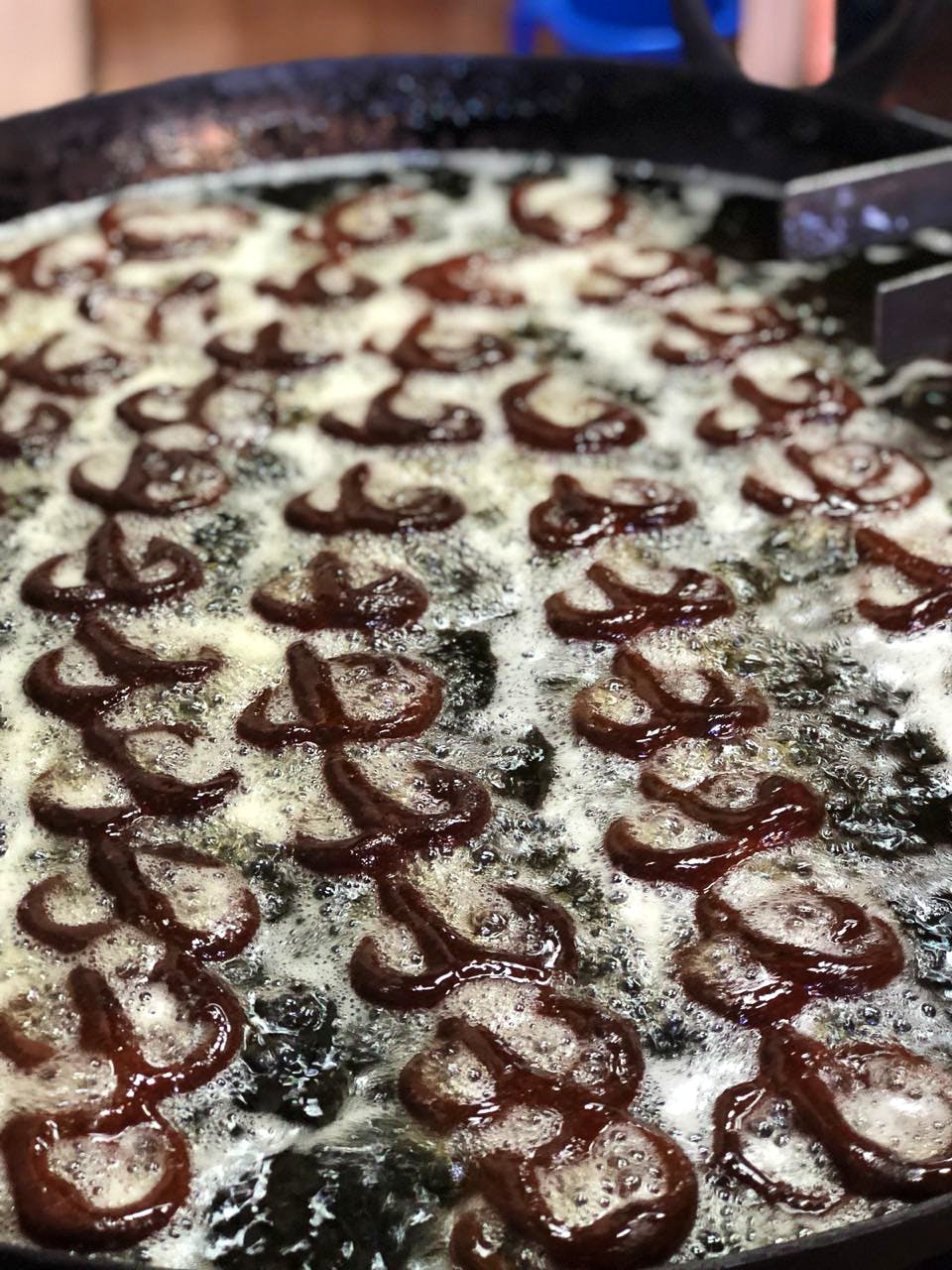 Nearest Metro Station:

Jama Masjid
Black Is The New Orange: Don't Miss These Mawa Jalebis Near Jama Masjid
What Makes It Awesome
We have all heard about the American series 'Orange is the New Black' but if Jalebis are concerned 'Black is the new Orange'. We talk about Jalebis and we think of orange coils of sweetness dunked in sugar syrup. But ever since Mohammad Ashfaq opened Sultanji Sweets in Matia Mahal one and a half years ago, the Black or Mawa Jalebis are all the rage. Mumbai has been relishing these dark coils of sweetness for more than a decade now, but for Delhi-ites, it's still new and attracting crowds. Burhanpur in Madhya Pradesh is where it all started and Mawa Jalebis became a speciality. Made in humongous kadais, fermented battered made of khoya and arrowroot is swirled into hot oil in coils which is the reason why it caramelises and changes its colour to black when fried. They are finally tossed in a kadai filled with sugar syrup to soak in the sweetness. Since they're made of khoya, they taste like Gulab Jamun. Sultanji makes sure each bite into these big black jalebi creates special memories. Juicy, succulent, smooth, and milky in taste, each bite is sheer bliss!
What's My Pro Tip?
While Mawa jalebis are the show stopper, Sultanji also sells Gulab Jamuns and Dahi Wada that are just as good.
Anything Else?
Take the Violet Line of the Delhi Metro and get off at Jama Masjid Metro Station. Sultanji is a ten-minute walk on Matia Mahal, a little ahead of Al Jawahar and Karim's.
Also On Sultan Ji Sweets & Snacks
Comments
Nearest Metro Station:

Jama Masjid