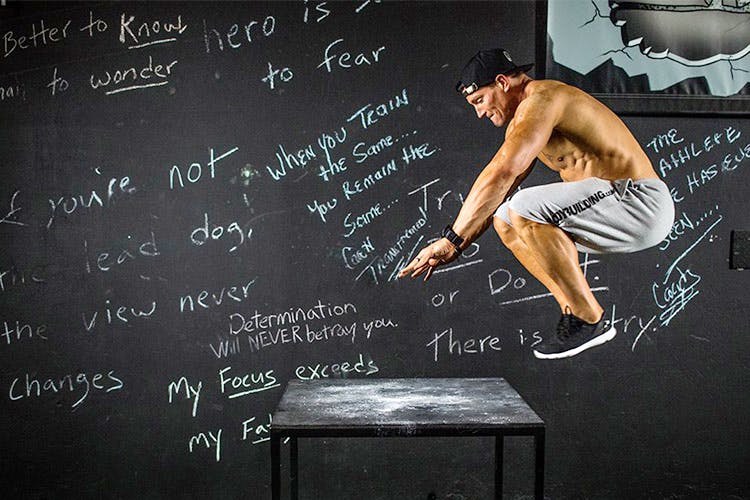 Bodybuilding.com Is The Personal Trainer You Need
Shortcut
Bodybuilding.com, or your very own pocket trainer, can lay the foundations for newbie fitness enthusiasts who want to start strength training and lifting heavy.
Sign Me Up
Available on both website and mobile, Bodybuilding.com is a one-stop information shop to the world of fitness and nutrition. From an extensive exercise database to full-fledged training programmes, this website can take you from first-time-gym-goer to pro lifter in no time.
The best part? Your body will go through an amazing transformation as well!
Build your own workouts by incorporating different upper and lower body movements into gym time. If you're, on the other hand, looking to switch up your current routine, I would highly recommend trying one of their programmes.
Do You Even Lift?
I registered on the website in what would prove to be one of many attempts to get fit. In hindsight, I probably chose a fitness programme I wasn't quite ready for, so I didn't stick with it. This is another pro tip – if this is your first time working out or if you're just getting back on the fitness wagon, take it slow. Stick to one of their beginner routines and make slow but steady progress.
Having adjusted my goals, I signed up for a 12-week regime that starts out slow and progressively builds strength. As someone who had no idea that squats came in more than one variant, this resource took the guesswork out of my workouts. That's the biggest advantage, it ensures you commit and stick to a long-term fitness goal.
Set To Sweat
Download the Bodybuilding app because it will keep you accountable. It comes with a workout tracker that saves information about the number of reps and sets you complete each time. My favourite thing about the app is that you can also log your mood before and after your workout – seeing it change from pizza-focused and lazy, to happy and strong is one of the best motivators.
If you're convinced, check out this 12-week plan by fitness instructor Jamie Eason. It includes a daily nutrition guide too.