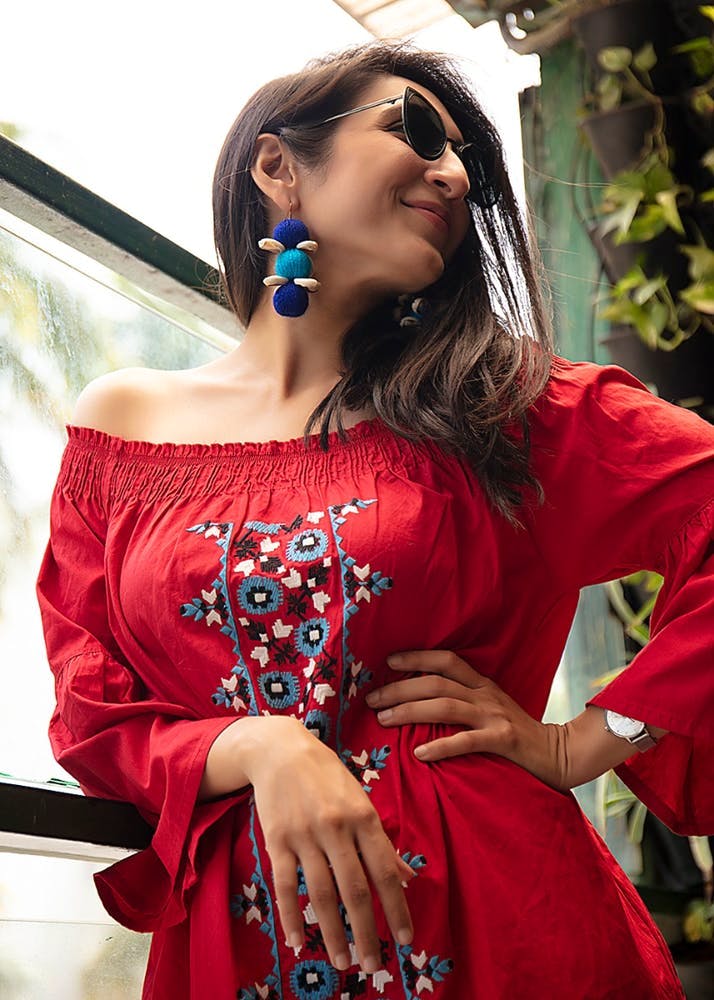 We Can't Stop Obsessing Over This Boho Chic Outfit
If you think boho is reserved for Coachella, you're doing it wrong. I've been double tapping all things boho this summer! From dresses to shoes, bags and hats, embrace all things casual, kitschy and colourful- like I did for this outfit.
Off-Shoulder Dress
The gorgeous floral weave on this bright cherry red dress has my heart! The flowy silhouette and off-shoulder detail? Super summer-friendly. Best part? The fabric's light and breathable.
Wearing Size XS
Wool Drop Earrings
Oun and Back has been crushing it with their wool earrings! They're so so different from what we generally wear- and i love the shells, wool, mirrors, tassels and more on their earrings. I chose a crochet pair (400) that totally complements my outfit.
Denim Strap Sandals
I finished my look with stunning these strap sandals by Fab Bella. One can never go wrong with an easy, breezy denim sandal- the heel is just the right length, the sole is super comfy and I'm digging the fray detail on this pair.
Ask Kriti a question