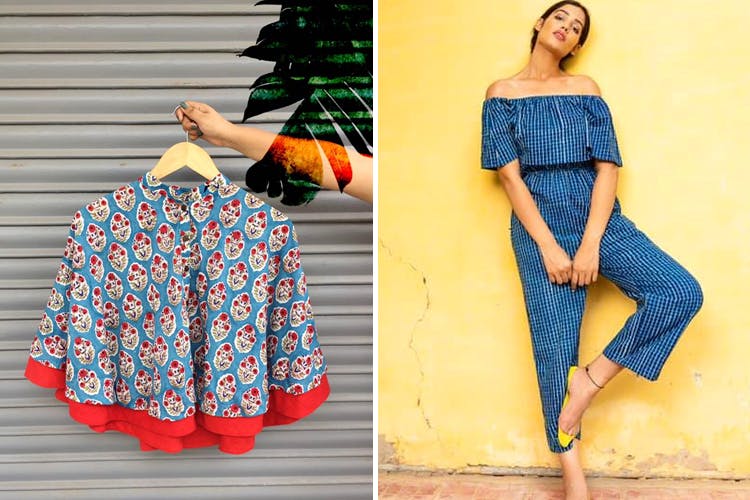 Boho & Inspired By Rajasthan, We Love All Of The Yellow Gypsy's Pretty Clothes
Shortcut
Jaipur-based brand, The Yellow Gypsy, is making just the kind of clothes we like – comfortable, practical and very indie-looking. Started by Smriti and Surbhi, it's a sartorial tribute to everything they love about Rajasthan right from its colours to traditional crafts. The basic idea is to keep age-old crafts alive by re-interpreting them for the current milieu.
What Makes It Awesome
The brand's all about celebrating the dreamer. The quintessential free spirit and every peace-loving person who refuses to be bound by rules or convention.
Ghagra skirts, crisp crop tops, floral capes, shrugs, summer dresses and easy breezy separates… The collection is fresh but totally relatable. The way the designers blend traditional crafts and Rajasthan's love for colour with modern day silhouettes is a treat – we'd lap up their cute floral skirts in a heartbeat really.
We're calling dibs on the block-printed off-shoulder yellow dress and the adorable floral cape. And, if you're hoping to get someone for your old/grumpy/sometimes romantic man, they've got bow ties, ties and men's shirts too.
Happy browsing, you guys.
What Could Be Better
At the moment, they do not have an offline store in Delhi (only in Jaipur).
But if you want to order, drop them a message on their Facebook or Instagram and they'll courier your orders to you.
Comments