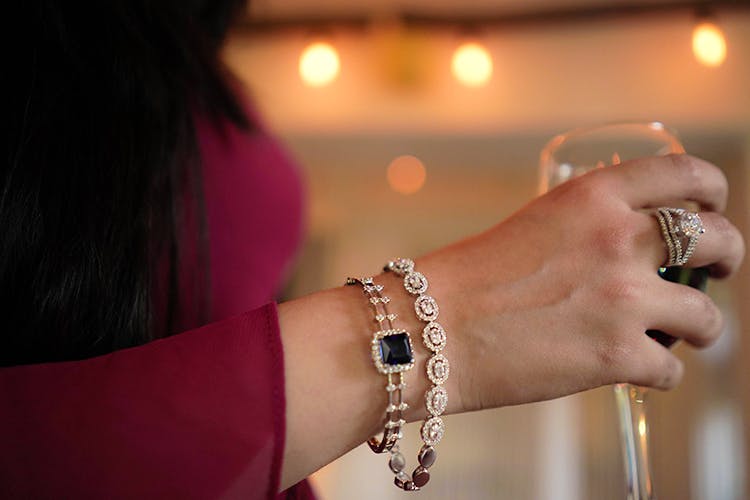 #BoldAndBeautiful: Get Your Daily Dose Of Bling With Boldiful's Intricate Yet Affordable Silver Jewellery!
They say diamond is a woman's best friend. But we have a whole other kinda love for silver jewellery because these babies manage to take our breath away with all sorts of looks - whether it's an elegant nine-to-five look or a glamorous occasion. And we've found the perfect minimalistic and chic pieces from Boldiful that work wonders no matter.
Work It With Bling
Gone are days when formals for women meant drab pantsuits or a simple saree. This new age modern boss lady believes in standing out and making an impression (You go girl!). With clean semi-hoop structure and a small pearl in the middle, Boldiful's Pearl Hoop 92.5 Silver Earring and Maze Pendant Set exudes a sophistication matched by no other.
All Eyes on You
If you're someone who loves dressing up for wedding functions and cocktails parties but aren't interested in taking the OTT route with accessories, then you can give your look a touch of perfection with a li'l bit of diamond and silver combo. What has always worked well for us - whether it's a gown or a lehenga or even a saree - are perfect zirconia bracelets and rings which gave your entire outfit an elegant touch. We personally loved the bracelet collection on Boldiful's website for all our needs. Best of all? These babies won't even burn a hole in your pocket!
The Boho Life
Up for a bit of funk? Make a statement with your jewellery the minimalistic way. For those who love expressing themselves with their fashion style, you cannot give a miss to Boldiful's Typography collection. Feeling a little blah? Don't say it, show it with these Whatever Funky Rectangle 92.5 Silver Earrings. They've got an entire set with a pendant and everything to complete your look for the day.
Date Night Done Right
Whether dancing the night away, hosting dinner and drinks, or watching the fireworks from a fairy-lit rooftop, a true lady will know how to accessorize it right to stand out for the night. Amp up your fashion game and your #OOTN with cute little pieces that will compliment your outfit with mystique. Something like this Whimsical 925 Silver Cubic Zirconia Long Ring will do just that with its clear cut silhouette and elegant sparkles.

So, We Are Saying...
We'd love to own everything from Boldiful because of the clean silhouettes and designs that bold and absolutely beautiful. Their collection is majorly western contemporary with a silver base and a little bit of zirconia gemstones here and there. We're bookmarking 'em for our dailywear because they've got options galore for both casual and formal outfits.
Ask Shilpi a question